The Story of Our Nutraceutical Mushrooms
In our 50th year in business, Amir Karian, one of our family members, helped us expand our expertise as the leading producer and marketer of fresh mushrooms, spawn, and mushroom genetics in the world, into a new product offering: nutraceutical mushrooms.
Meet Our Team
Amir KARIAN |
General manager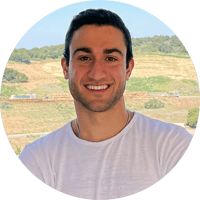 Amir came to work in our family business in 2017. He began his career in the biotech sector of the business, but his passion for mycology expanded after battling a personal chronic illness where he was introduced to medicinal mushrooms.

Experiencing firsthand the power of medicinal mushrooms coupled with being a part of a long-standing mushroom-growing family encouraged Amir to create the Monterey Mushrooms Nutraceutical Division where he spent several years developing new mushroom genetics while expanding mushroom farms and processing facilities throughout California.
SHAH KAZEMI |
CEO & HUMBLE LEADER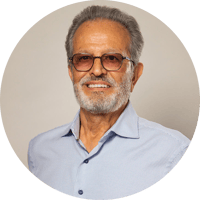 Humble. Compassionate. Innovative. Driven. Leader. These are the words that describe the CEO and owner of Monterey Mushrooms, Shah Kazemi. He's known to be the person who popularized portabella mushrooms, but more importantly, he puts people first. You'll often hear him say, "We don't only grow mushrooms, we grow people."
For over 50 years we've held true to our motto of "Enhancing People's Lives." It all starts with our own 4,000+ teammates. Shah believes in the power of inclusion and developing our teammate's talents. He and the management team at Monterey Mushrooms strive to elevate our teammates' natural talents and skills, and are committed to nurturing an environment where everyone can thrive.
Shah Kazemi is dedicated to Monterey Mushrooms teammates and to the customers & consumers who purchase the products we proudly grow, harvest, pack & ship every day.
Solar Powered Farms
From humble beginnings in our solar-power mushroom farm in California, decorated with a disco ball to remind himself to not give up and keep having fun, to being an industry leader, Amir has appreciated the support of his uncle, CEO, and founder Shah Kazemi.

Today we produce nine varieties of mushroom powder that provide food and supplement manufacturers with a nutrient-rich, whole-food solution for functional food and supplement formulation needs.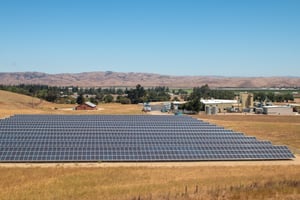 You can learn more about them on our Nutraceutical product page.

As Monterey Mushrooms continues to grow the division, their focus is applying his multi-generational knowledge of mushroom production to research, develop, and grow the highest quality medicinal mushrooms and support the next generation of mushroom-based companies and entrepreneurs.
50 Years of Experience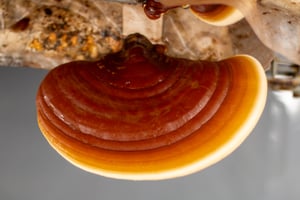 We are honored to leverage our 50 years of experience in food safety, manufacturing, and research and development, to push the medicinal mushroom industry forward. We are passionate about mushrooms and the opportunity we see with medicinal mushrooms to support our company's purpose to enhance people's lives.