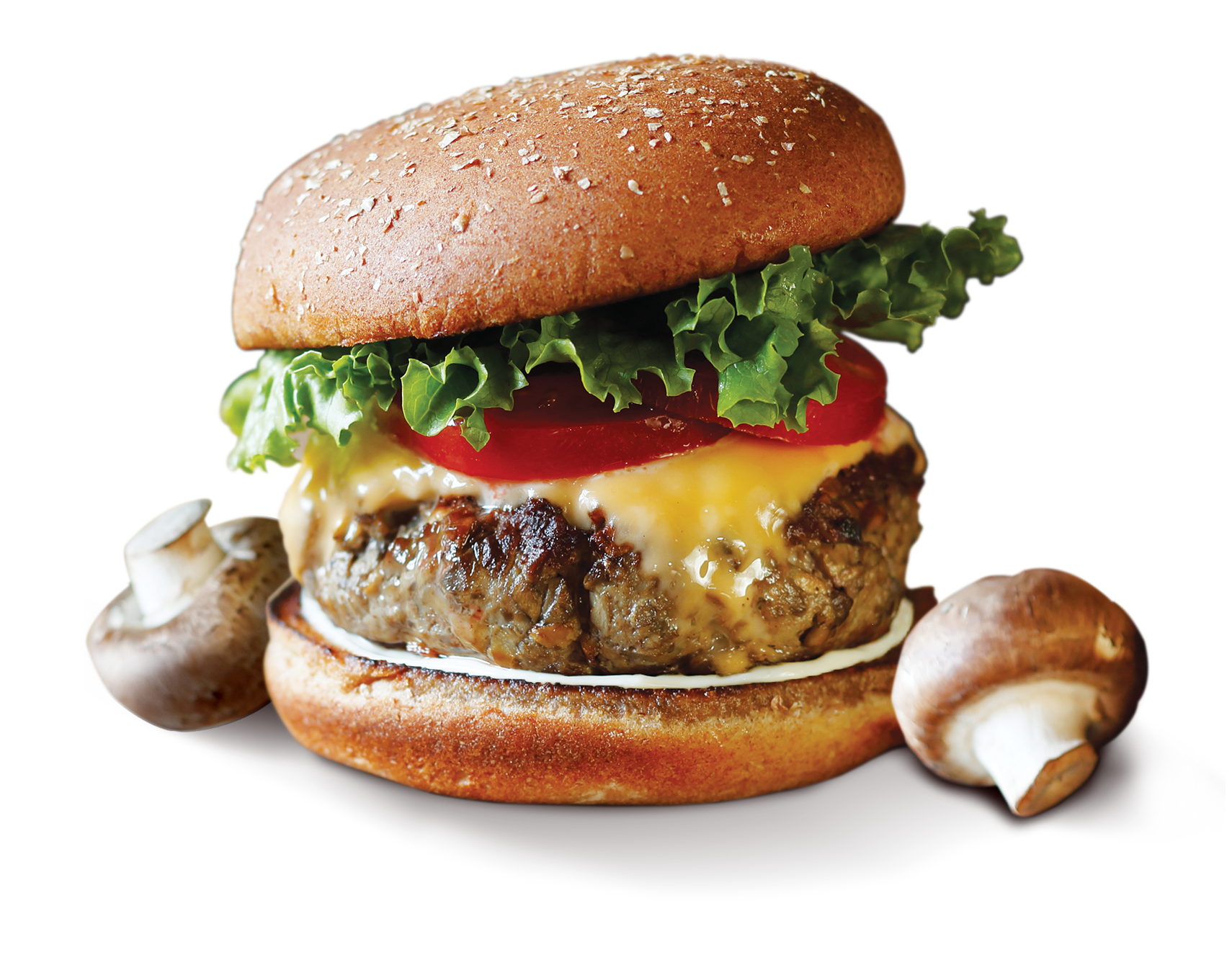 Starting Your Own Revolution on a Bun
Start with beef. (Or chicken, pork, turkey or lamb).
Now blend in our pre-chopped and seasoned finely diced mushrooms, Let's Blend.
Then make yourself a better burger*.
What's better than a burger? This is.
*Let's Blend is also an amazing addition to pretty much everything on your table, from tacos to tofu.