As you enter into the new year, you may have added "eat better" on your list of 2020 resolutions. Here's a simple way to reach your New Year's goal: include more vitamin D into your diet!
Nearly 42% of Americans lack adequate vitamin D, often due to our more indoor-focused lifestyles, which prevent us from receiving the nutrient from the sun. Luckily, with the right diet, you can consume your daily recommended value of vitamin D, despite your desk job.
While not all mushrooms naturally contain vitamin D— with many grown commercially in the dark, thereby lacking the sunshine needed for the fungi to produce vitamin D — mushrooms specifically labeled as High Vitamin D are an amazing way to sneak more nutrients into everyday meals.
Get the vitamin D you need through food, with a little help from these nutrient-packed mushroom recipes.
1. Sautéed Mushrooms
Whether you choose Whites or Baby Bella mushrooms, you can't go wrong with EVOO and butter-simmered mushrooms. Our 8 oz High Vitamin D packs are the perfect fresh fungi to use! These sautéed beauts are great toppers for many meals, such as on avocado toast, burgers, steaks, salads, eggs and more. (We've included some of these below!).
2. Avocado Toast Topped with Sautéed Mushrooms
Lay the sautéed mushrooms from the recipe above onto creamy sliced avocado, warmed to perfection on a crisp piece of toast. While avocados don't contain vitamin D, they are a great source of vitamin C and B-6 as well as potassium to stick to your resolution to eat healthier this year.
3. Classic Hamburger Topped with Sautéed Mushrooms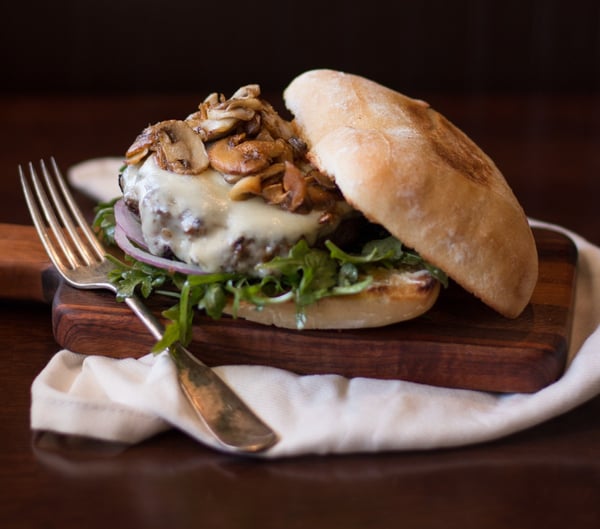 Your High Vitamin D mushrooms can be easily added to a delicious, juicy burger. This particular recipe features a patty topped with Provolone, mayo, arugula, onion and more— all on a thick yet soft ciabatta bun.
4. Skillet Steak & Mushrooms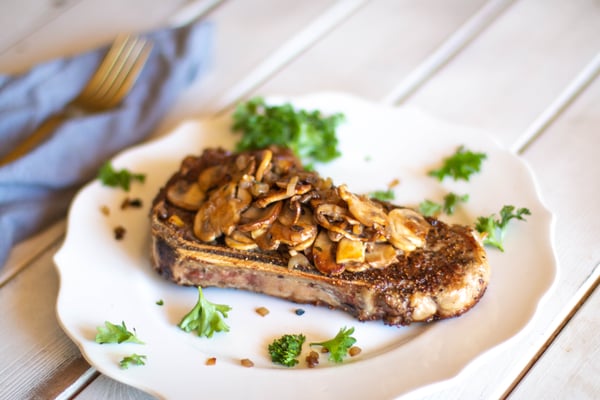 Take those vitamin D-rich mushrooms and plop them onto your dinner plate. This New York steak is simple but satisfying, with just a little bit of butter and oil, fresh thyme, a dash of garlic and, of course, onion to add depth to each bite.
5. Rainbow Salad with White Mushrooms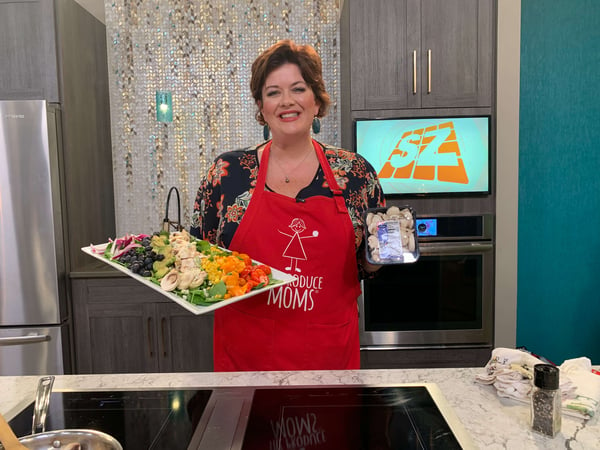 They say if you "eat the rainbow" you'll consume a vast variety of nutrients— and this colorful salad is sure packed with healthy options in every hue! Use your High Vitamin D mushrooms to make this recipe the healthiest meal you'll have this year to date.
Thank you to The Produce Moms for sharing this beautiful recipe.
6. Blended Breakfast Bowl Hash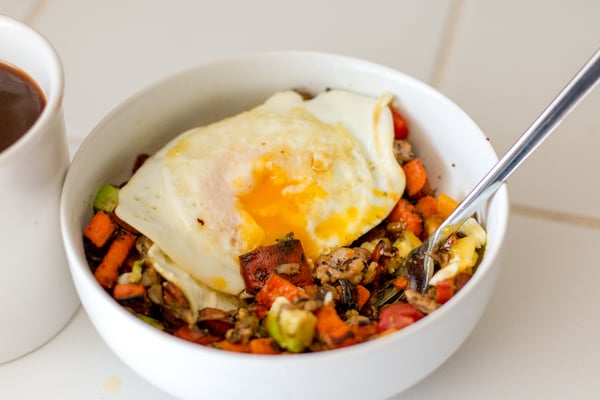 If you use High Vitamin D mushrooms in this recipe, you'll be getting more than a generous serving of vitamin D. That's because the egg and pork sausage in this hash contain the sunshine vitamin too! This bowl is mixed with other tasty vegetables, like cherry tomatoes and bell pepper, as well as avocado too— making it a nutritious way to ring in the New Year.
7. Vegetable Frittata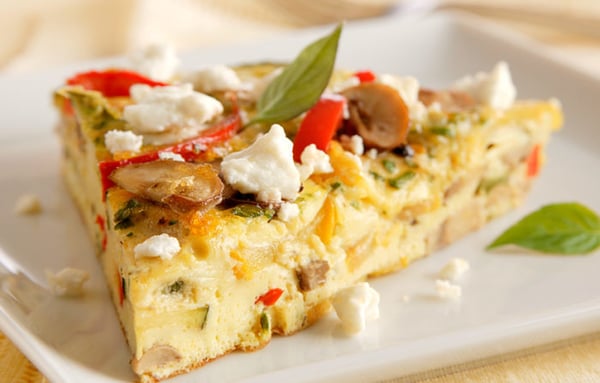 This veggie frittata is a lot like a quiche, packed with nutritious eggs and vegetables. Not only will you enjoy a vitamin D surge when selecting High Vitamin D mushrooms, but egg yolks contain the important vitamin too— making this dish a powerful meal to help your immune system and more.
Thank you to The Mushroom Council and the American Egg Board for this brunch-friendly classic.
8. Mama Jill's Blended Mushroom Stuffing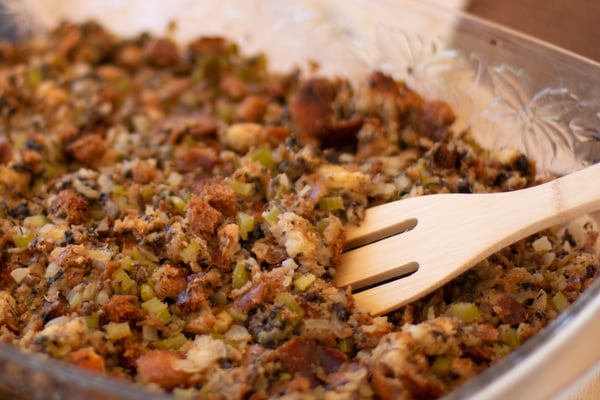 Adding High Vitamin D mushrooms to your stuffing is an excellent way to "stuff" some extra nutrients into your favorite comfort food. It's a hit for the whole family and pairs perfectly with other animal-sources of vitamin D, like chicken or beef.
Thank you to our very own Western Region Operations Manager, Jill, for this mouthwatering recipe!
9. One Pot, Chicken & Mushroom Pot Pie Recipe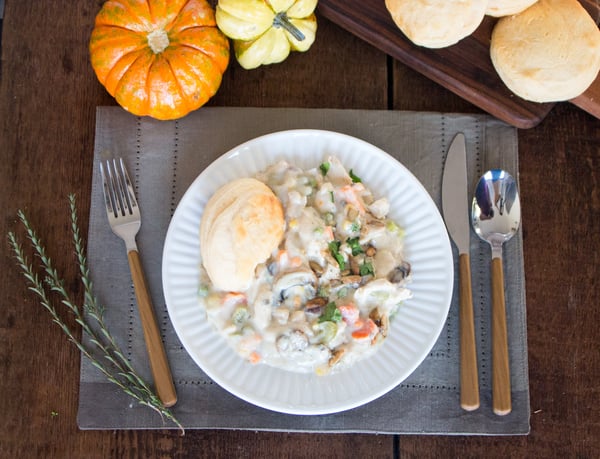 Make a warm pot pie healthier by adding High Vitamin D mushrooms into the mix. Instead of whipping together a time-consuming flakey dough, serve the "inner" fixings of the pie as is, with a fluffy biscuit on the side. Quick and delicious: a win every time!
10. Portabella Marsala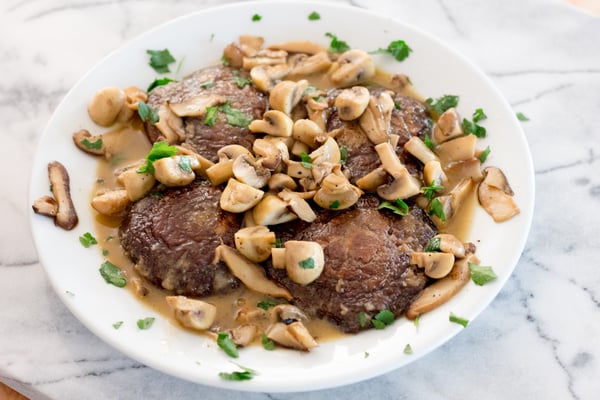 Double-duty your vitamin D serving with both High Vitamin D Portabella and White mushrooms. The sauce in this recipe is created by reducing sweet Marsala wine, and its flavor profile has true depth. Serve these robust mushrooms over your favorite pasta, polenta or rice for a nutritious and filling dinner.
11. Hot Italian Stuffed Mushrooms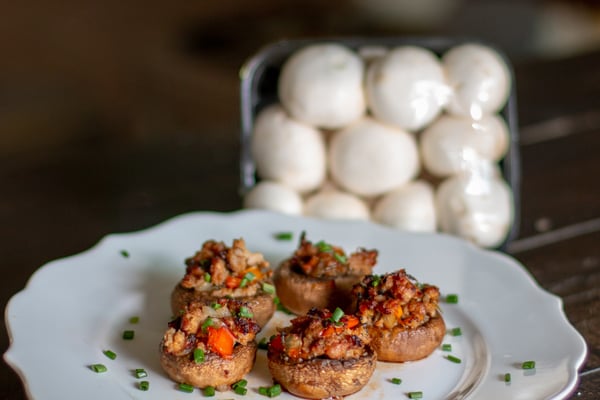 This recipe is a vitamin D champion, featuring High Vitamin D Baby Bella or White mushrooms. They're stuffed with zesty Italian sausage and complemented with earthy herbs like rosemary and sage. Best of all, it's Paleo-friendly and gluten and dairy-free, for health-conscious diners this New Year.

12. Mushroom Marinara Ravioli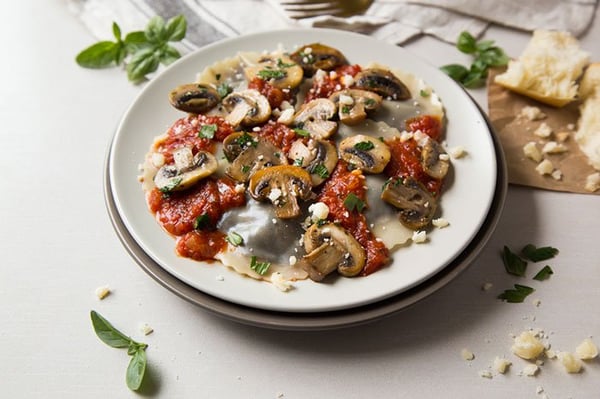 This homemade ravioli skips the time-consuming, high carb pasta in substitute for wonton wrappers. But that's just one way it earns a healthy reputation; when sprinkled with High Vitamin D White mushrooms and crushed tomatoes, you're sneaking in some extra nutrients.
Thank you to The Mushroom Council for this exquisite recipe.
13. Portabella Lasagna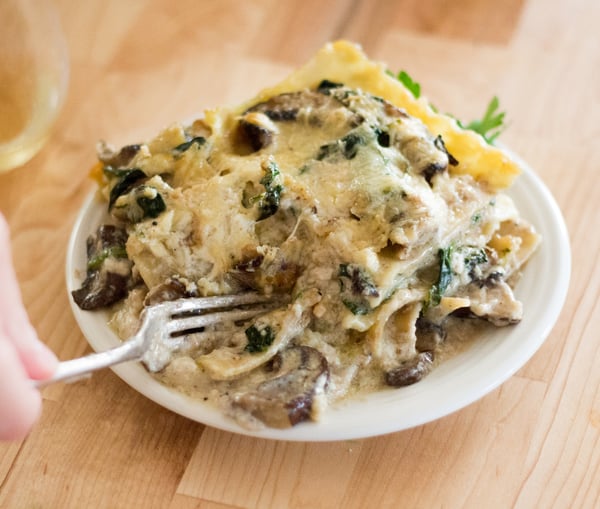 Lasagna: boy, is it filling. But it's oh-so-good. In lieu of meat, this recipe uses savory Portabella mushrooms to give it a robust mouthfeel. When choosing High Vitamin D 'bellas, you're getting nutrients you might miss if sticking to a strict veggie-only lasagna. You can still rest easy knowing you had a generous serving of spinach with this meal, despite a little cheese and butter.
14. Asian Rainbow Stir-Fry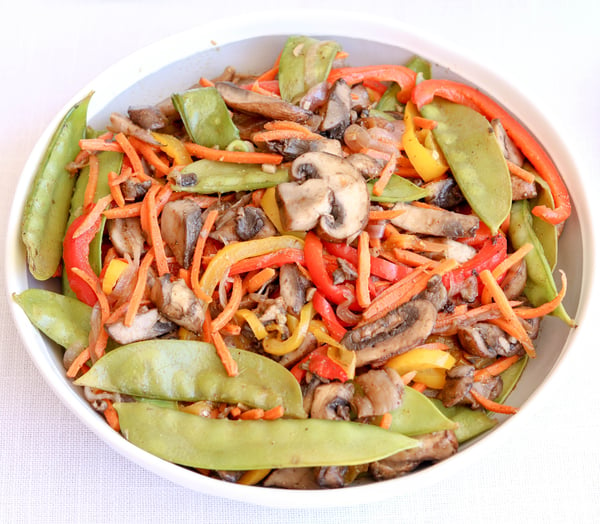 Stir-fries are a healthy meal idea, both highly nutritious and not hard to make. Just toss a bunch of your favorite veggies into a wok— including some High Vitamin D mushrooms— and you have a filling yet guilt-free meal to enjoy both now and later, come time for leftovers.
Thank you to Shannon from Kiss in the Kitchen for this delicious recipe.
15. Thai-Style Coconut Chicken Soup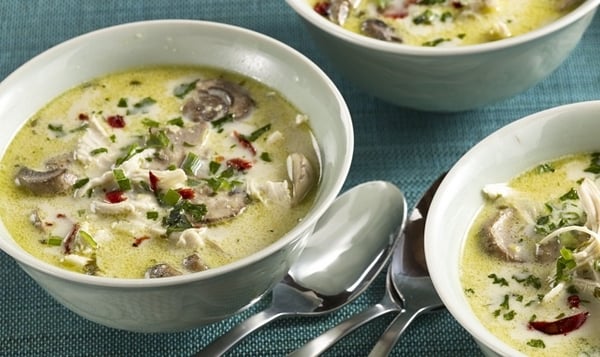 This creamy soup combines unique flavors like lemongrass and coconut for a tasty slurp. High Vitamin D mushrooms and tender chicken make it both filling and nutritious, especially with notes of lime and cilantro as seasoning.
Thank The Mushroom Council for this warm delight.

The Benefits of Vitamin D
Ready to get cooking? Find out which stores near you carry Monterey High Vitamin D mushrooms.
You may know a few things about Vitamin D, but did you know it can help to reduce your chances of developing certain cancers, improve your immune system and even strengthen your bone health?
Learn more about the amazing benefits of the sunshine vitamin by downloading our Free Everything You Need to Know About Vitamin D & Mushrooms ebook.