Valentine's Day brings with it lots of chocolate and indulgence, but lovers can still enjoy a flavorful, intimate dinner that's also on the healthier side.
We compiled a few traditional splurges with their own unique twist: delicious, hearty meals with a medley of vegetables and proteins.
Clink glasses by candlelight this Valentine's Day with one of these five romantic, mushroom-filled dinners.
1. Blended Mushroom Lasagna Roll-Ups
Drippy cheese, ground beef and savory mushrooms all wrapped in lasagna noodles. Pair this Italian dish with a dry red wine and thick Italian bread. Not only will this recipe promise an intimate date night, but you'll have leftovers for days to come.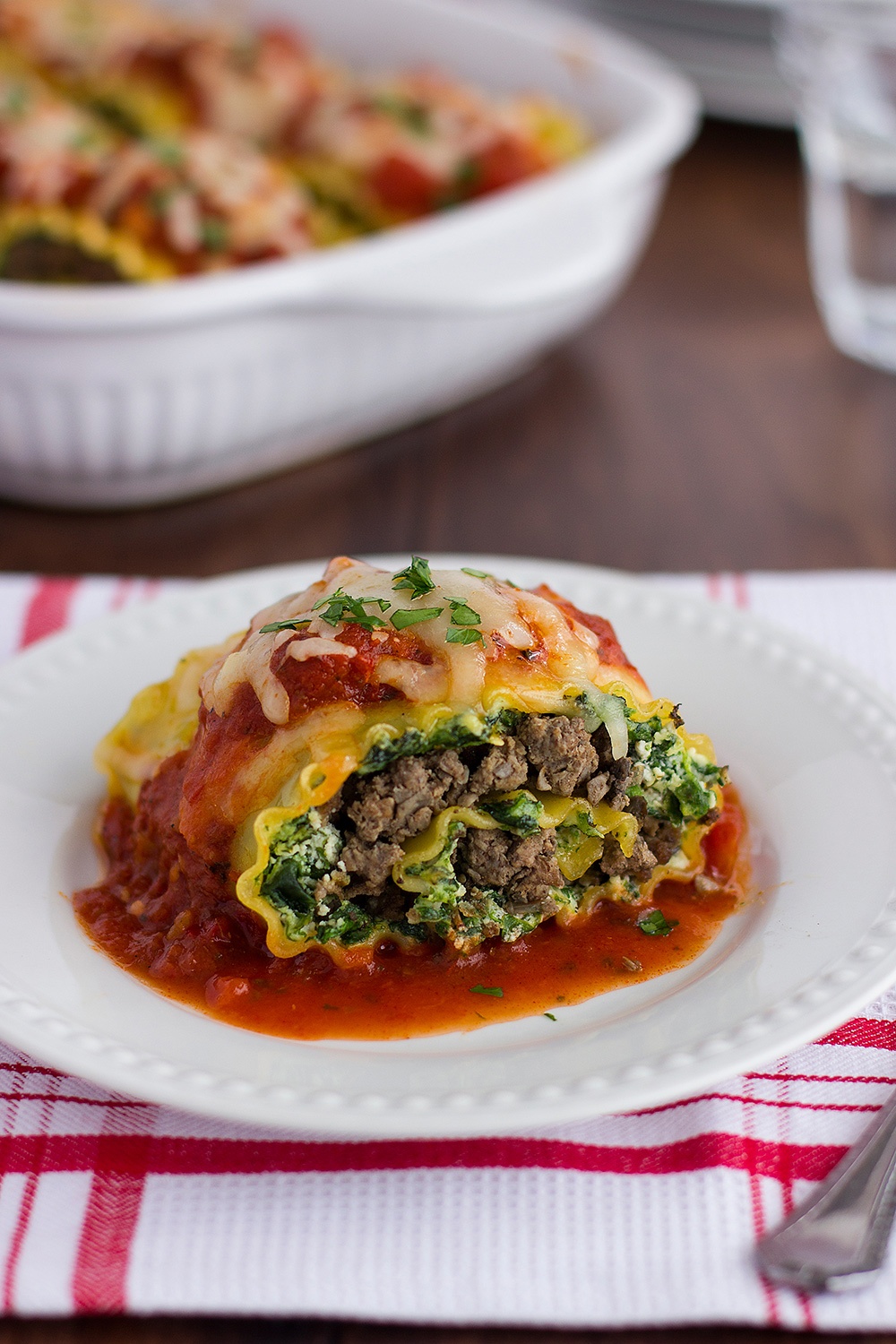 Ingredients
8 oz Let's Blend® Italian Finely Diced Mushrooms (or 1/2 pound of finely chopped mushrooms) 1 lb lean ground beef1 small onion, chopped10 oz frozen chopped spinach, thawed, well drained1 1/2 cup ricotta cheese1 egg, lightly beaten
1 tsp Italian seasoning12 oz lasagna noodles, cooked per package instructions2 cups spaghetti or marinara sauce1 cup shredded mozzarella
Ready to make a tray? Head over to our recipe page for instructions.
2. Mushroom Marinara Ravioli
This mouthwatering recipe brought to you by the Mushroom Council is filled with a savory blend of mushrooms and herbs. Sweep your Valentine off their feet with this scrumptious dish, served with a rich and flavorful tomato sauce, complemented with sautéed mushrooms.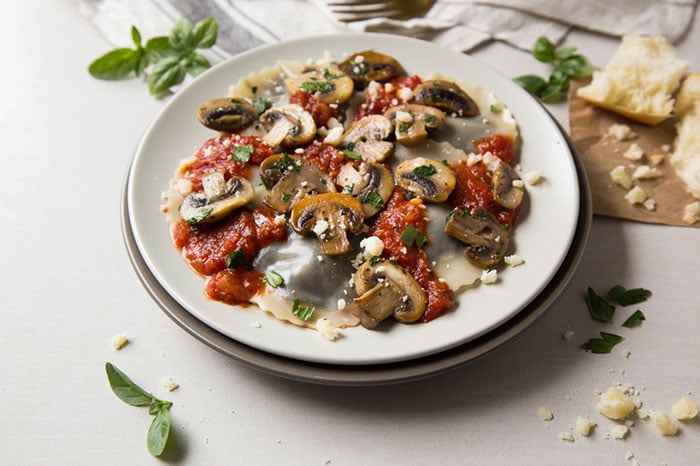 Ingredients
Sauce
4 tbsp extra virgin olive oil
1/4 cup diced yellow onion
2 garlic cloves, minced
1 (28 oz) can crushed tomatoes
1 tbsp sugar
2 tsp dried basil
1 tsp dried oregano
1 1/4 tsp fine sea salt
1/4 tsp crushed red pepper (optional)
8 oz white button mushrooms, sliced
1/2 tsp chopped fresh parsley
Pinch ground black pepper
Ravioli
8 oz white button mushrooms, chopped
1/4 cup freshly grated parmesan
1/3 cup packed basil leaves
4 garlic cloves
8-10 fresh oregano leaves
2 tbsp panko bread crumbs
1/4 tsp fine sea salt
1/8 tsp ground black pepper
40 wonton wrappers
Grated Parmesan and chopped herbs for garnish
For directions to prepare, here's the full recipe.
3. Portabella Steak
Impress your Valentine with a juicy portabella— the perfect vegan substitute for steak. These delicious, meaty portabella mushrooms are a hearty size to use on the grill. Plate with your favorite vegetables for a special dish to share with your special someone.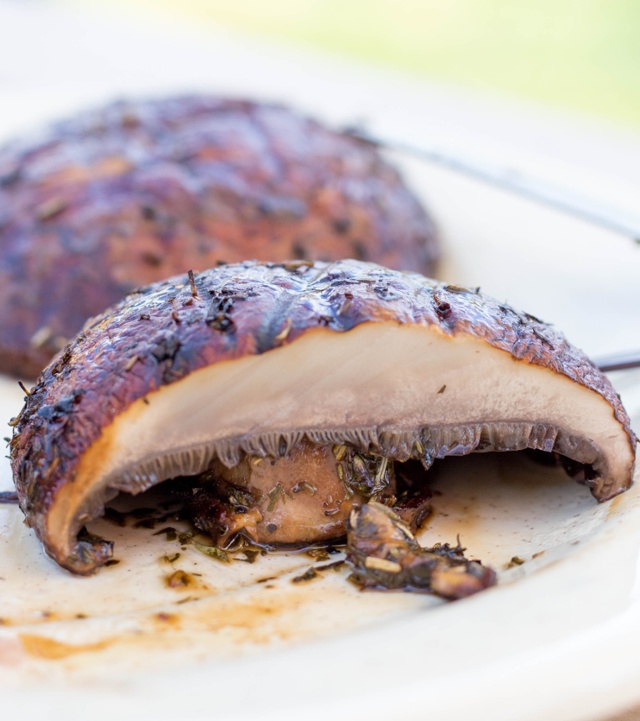 Ingredients
4 Monterey® Grill-A-Bella® Caps, whole or 1" slices
2 tbsp extra virgin olive oil
2 tbsp balsamic vinegar
2 tbsp soy sauce
1 tbsp Worcestershire sauce
1 tbsp Italian seasoning
Find the full directions for preparing here.
4. Portabella Marsala
Portabella Marsala is another amazing vegetarian dish for Valentine's day dinner. Traditionally made with Marsala wine and mushroom sauce, this recipe offers a unique twist by reducing the wine, along with onions or shallots, to create a syrup-like consistency. Paired with seasonings and fresh mushrooms, this recipe is sure to have your date drooling.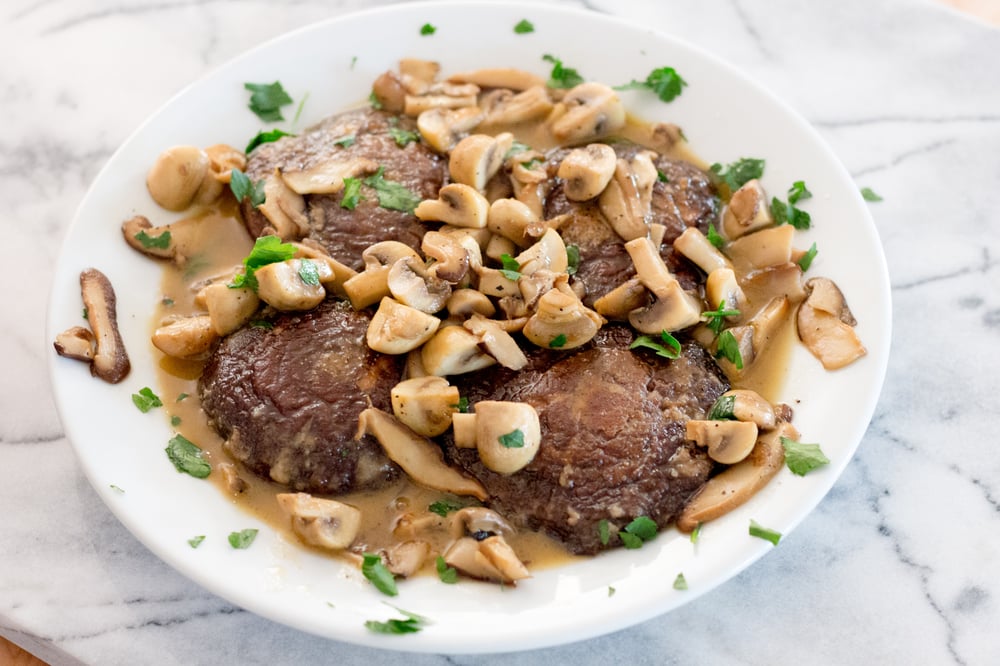 Ingredients
4 large portabella mushrooms capsAll-purpose flour for dredgingKosher saltFreshly ground black pepper1/4 cup extra-virgin olive oil4 oz shiitake mushrooms, thinly sliced8 oz white mushrooms, quartered1/2 cup sweet Marsala wine1/2 cup vegetable stock2 tbsp unsalted butter1/4 cup chopped flat-leaf parsley
Find instructions for making Portabella Marsala here.
5. Let's Blend® Italian Spaghetti
Go full on "Lady and the Tramp" and kiss by candlelight with this heaven-sent dish. Onion and cloves give this plate's sauce an aromatic flavor, while the shredded Parm adds a creamy finish. The ground turkey and finely diced mushrooms add a savory touch that will keep you slurping all meal long. Pick up some crunchy Italian bread and pour yourself a glass of Malbec, while you're at it. This pasta is sure to satisfy.
Take this classic Italian meal to the next level with our Let's Blend® pre-chopped mushrooms and this will easily become your favorite dish. Click here to see if your local retailer carries our Let's Blend® product, or simply replace this ingredient with your favorite blend of finely diced mushrooms and Italian seasonings.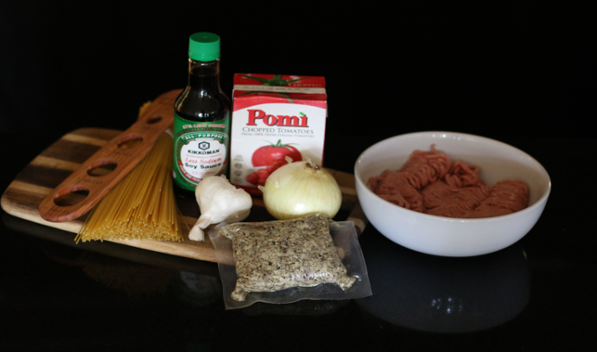 Ingredients
8 oz Let's Blend® Italian Finely Diced Mushrooms16 oz ground turkey2 (26 oz) boxes or cans of crushed tomatoes2 yellow onions8 garlic cloves12 oz spaghetti2 tbsp soy sauce1/2 cup shredded Parmesan cheese2 tsp olive oil
Instructions can be found here.
Treat Your Palate to Some More Delicious Recipes
Looking for some more healthy and delicious recipes to try?

Download our free More Flavor, Less Calories Cookbook for some more mouthwatering recipes to cook for your special Valentine.