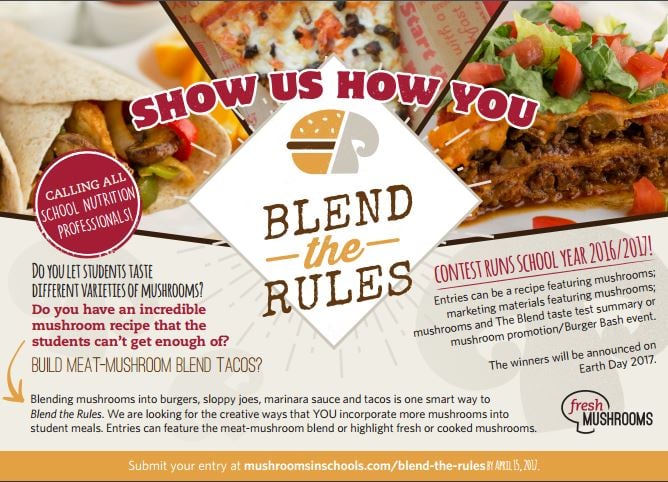 The Mushroom Council is launching a Blend the Rules contest for K-12 cafeteria participation. The council will be capturing success stories and rewarding school districts that are creatively serving mushrooms and the Blend to their students.
All schools that are incorporating mushrooms into student meals are eligible to participate. To participate the school must submit a summary of their mushroom success story with photos or recipes into the entry portal.
A panel of judges will determine the most innovative use of mushrooms in schools awarding up to $8,000 in Farm to School Grant money for their district! Share this with your local school district!