You see all these amazing looking recipes splashed online, but let's be real, who has time for that?
Some intricate dishes take over an hour to prepare and make— and on a busy work night or (what should be) a relaxing day off, the last thing you want to do is sweat in the kitchen. That's why we compiled a list of tasty, yet quick and easy mushroom recipes!
Here are seven scrumptious dinner ideas that take mere minutes to whip up, with leftovers to boot!
1. Three Mushroom & Garlic Grilled Pizza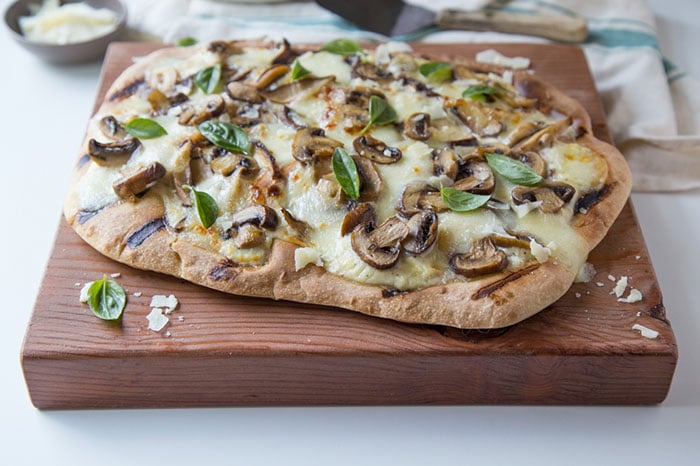 Some nights you just want pizza delivery, but we bet no pizzeria will have an invention quite like this! Luckily, The Mushroom Council's creamy, grilled pie only takes a mere 15 minutes to prep and 20 minutes to grill— making it a fast 35-minute dinner. We can already smell the basil and melty mozzarella. Can you?
2. Creamy, Easy Mushroom Soup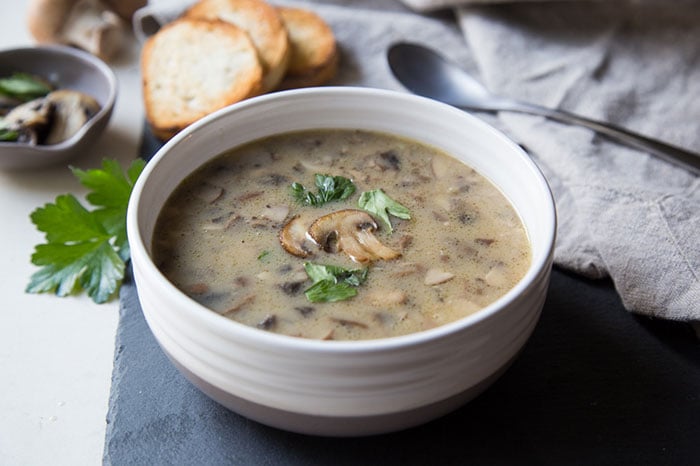 There's something about curling up in a blanket and slurping some creamy soup that rejuvenates the soul. Our easy mushroom soup recipe removes the hassle of simmering a big cauldron of stew all day long. Instead, this mushroom favorite only takes 10 minutes to prepare and 25 minutes to cook. Garnish with parsley and treat yourself to a snuggly evening.
3. Mushroom & Chicken Quesadilla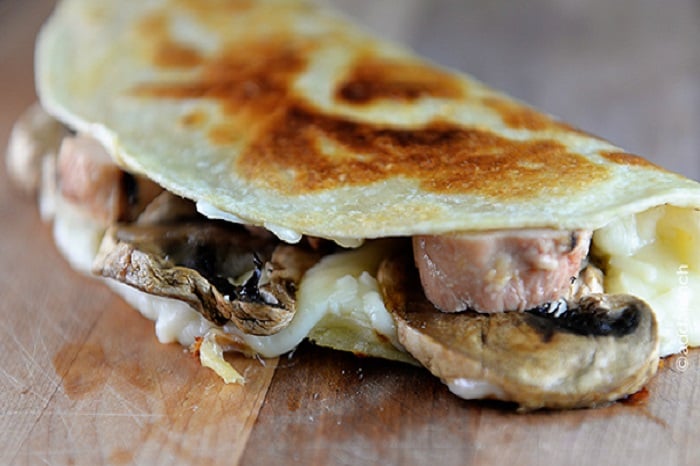 Ahh, the quesadilla. Why do we forget about these quick and toasty tortillas? Simply heat a skillet and toss your favorite ingredients in a softshell. In this Mushroom Council recipe, you're really just grabbing ingredients you probably already have in your fridge, like chicken, Portabella slices, onion, and pepper Jack. Talk about easy.
4. One-Pot Mushroom Chili Macaroni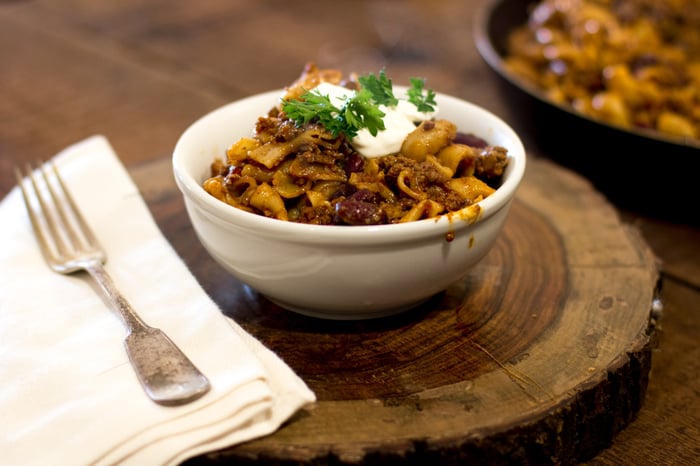 Thank the powers-at-be who created the one-pot meal! This quick mushroom blends fresh White and Brown caps with beef, creating a flavorful chili like you've never had. And let's not forget those beans and— yes!— macaroni. Bring it to a soft boil and simmer for just 15 short minutes before scooping a generous helping into a bowl. Bon appetit.
5. Vegetarian Mushroom Bolognese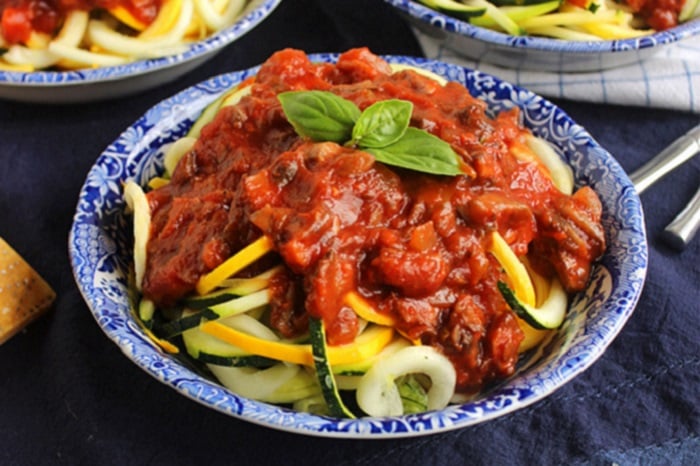 Traditional bolognese is packed with meat. In this Mushroom Council recipe, light yet filling vegetables steal the stage instead. Simply chop classic veggies like carrots, mushrooms, and celery, and sauté until soft. After simmering in a rich red wine tomato sauce, this easy, mushroom-friendly recipe is ready to go! Did we mention you can freeze leftovers for a zero-prep dinner next month too?
6. Stuffed Pepper "Burrito Bowls"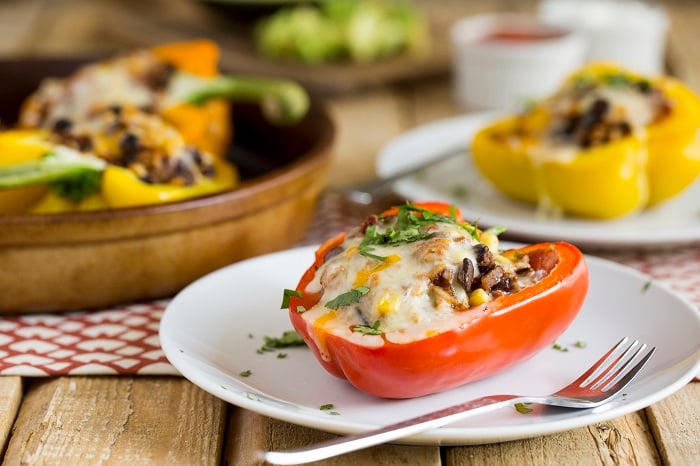 Sign us up for anything we can stuff and bake! After making brown rice, it's as simple as scooping some into big, beautiful bell peppers with a few other simple ingredients. Crack open a can of black beans and tomatoes and toss in some frozen corn to save time. When the only fresh produce items are mushrooms and onion slices, the prep is fast! After 25 minutes in the oven, you'll be in Tex-Mex heaven. Thanks to The Mushroom Council for this easy mushroom recipe!
7. Cheesy Beef Skillet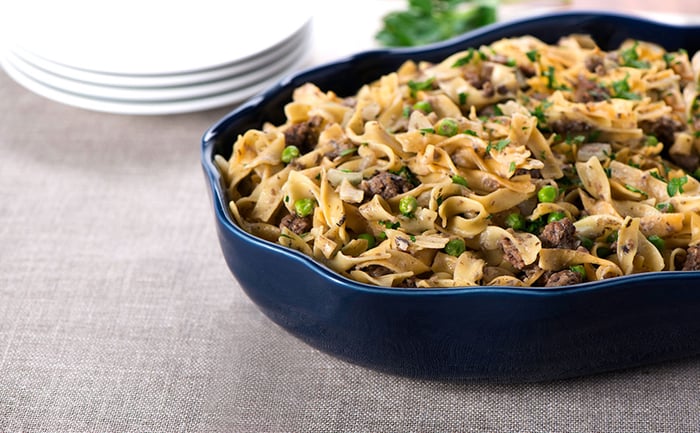 There's something about cooking up a meal in a cast-iron skillet. The flavors absorb and create one remarkable dish! This easy mushroom recipe from Blenditarian only takes 15 minutes to prep and is packed with slurp-worthy egg noodles, peas, cheese, and rich seasonings.
More Quick, Healthy Recipes!
Are you loving these fast dinner ideas?
Here at Monterey Mushrooms, we know that quick meals don't have to be unhealthy ones. We make choosing fresh options easy by offering pre-sliced mushrooms to cut down the prep.
Download our More Flavor, Less Guilt Cookbook for more time-saving, feel-good recipes to whip up in an hour or less.