Madisonville, Texas, is home to one of ten Monterey Mushrooms farms. The town has become recognized as the Mushroom Capital of Texas and even has a festival to celebrate it. The Texas Mushroom Festival started in 2002 to bring the community together to enjoy food, art and entertainment.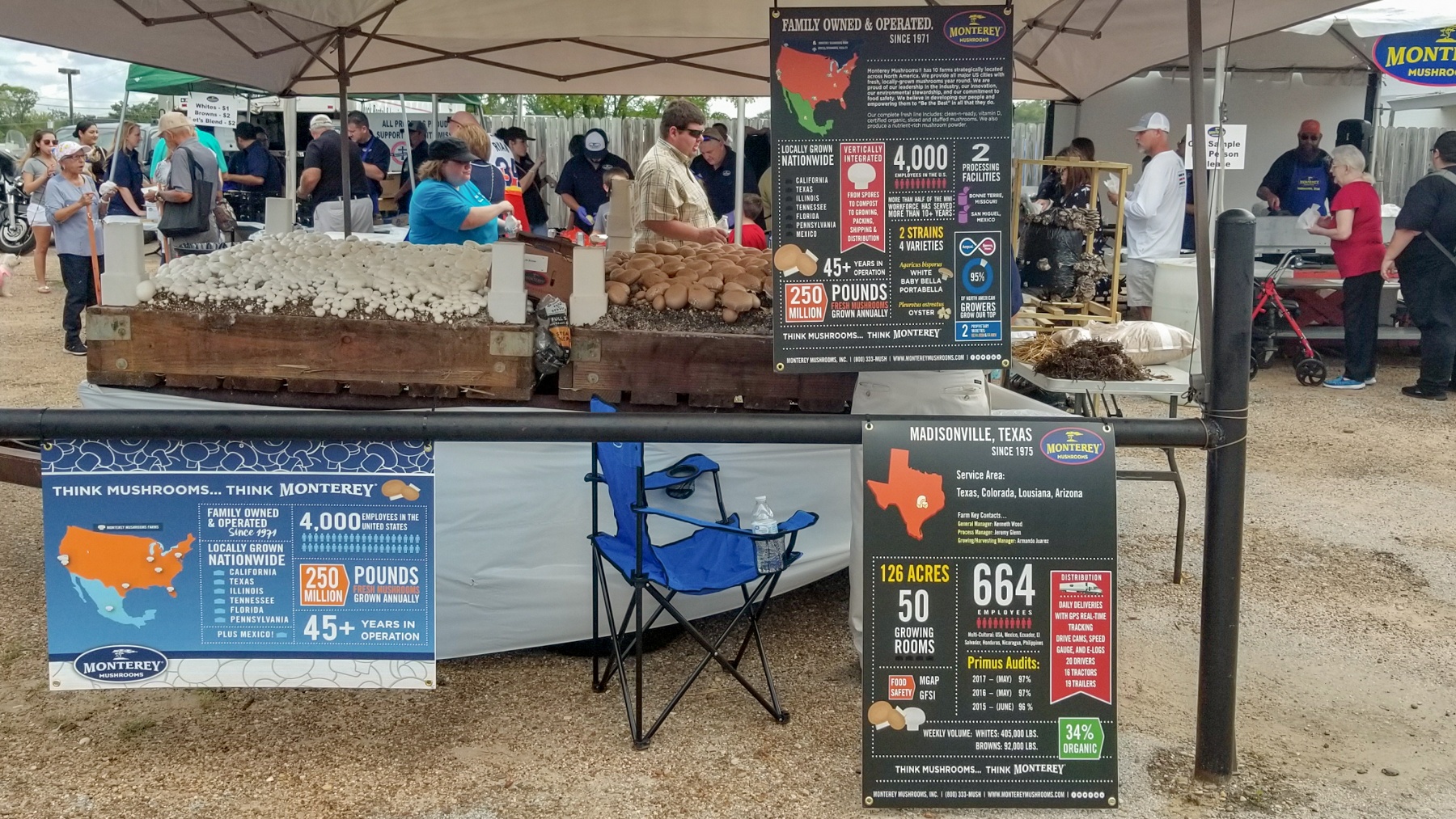 Monterey Mushrooms proudly served up mushroom tacos and Let's Blend sliders alongside actual growing trays to show the community how mushrooms make it from the farm to the fork. Two growing trays were on display so people to learn how to pick white button mushrooms and big portabellas.
Monterey Mushrooms had their management team on deck for the festival, which included the general manager, controller, packing supervisor, harvesting supervisor human resources and members of the sales team. Every year the management team picks a different organization to donate to. This year the proceeds from the mushroom taco and slider sales were donated to Twin City Mission in Bryan, the largest homeless shelter in the immediate area.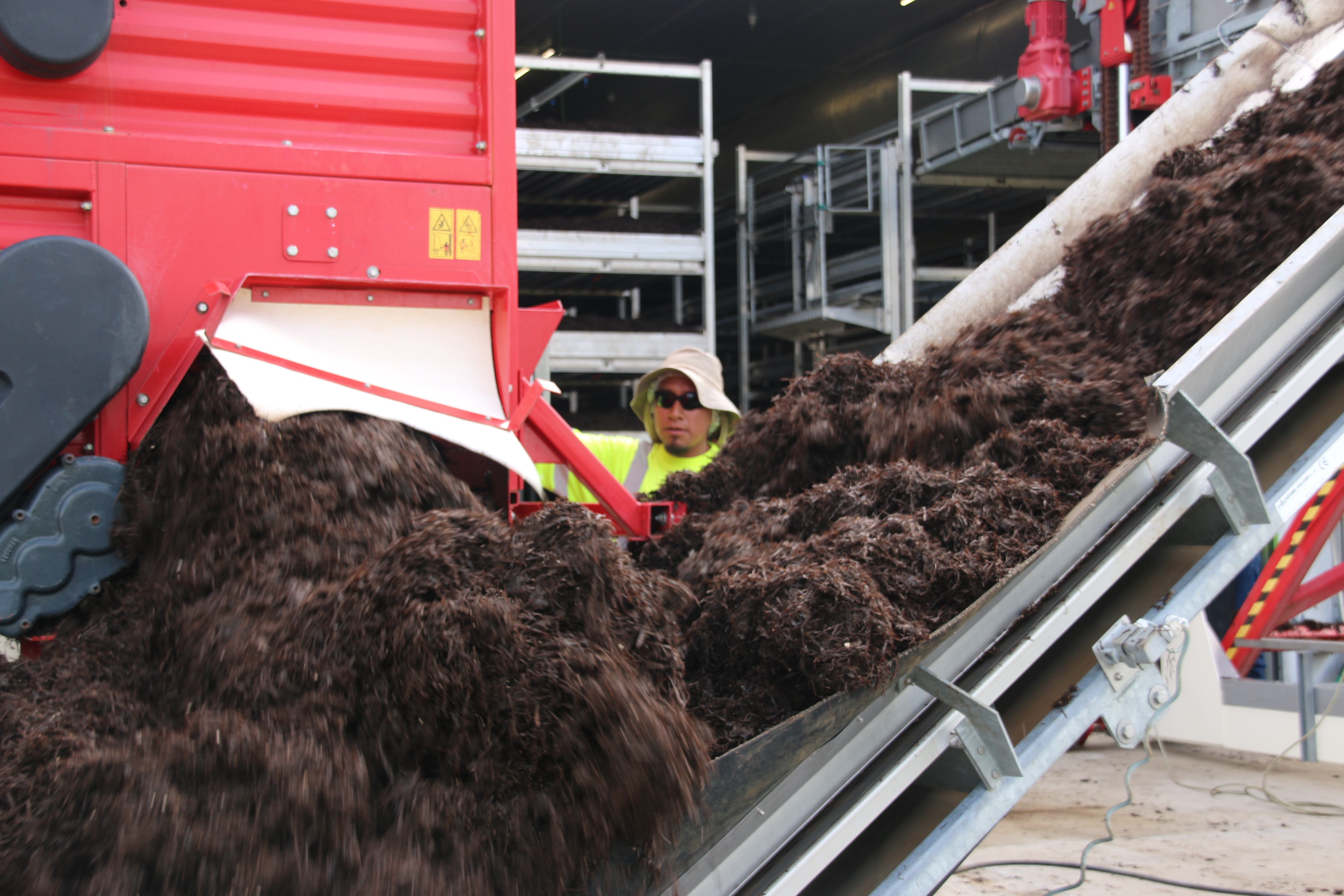 The Madisonville mushroom farm sits on just over 100 acres where the company makes its compost, grows and harvests mushrooms, and packs them in numerous ways for grocery stores and chefs in Texas, Colorado, Louisiana and Arizona. The farm includes 50 growing rooms which produce about 400,000 pounds of white mushrooms and 92,000 pounds of brown mushrooms every week. About 30% of their production is certified organic.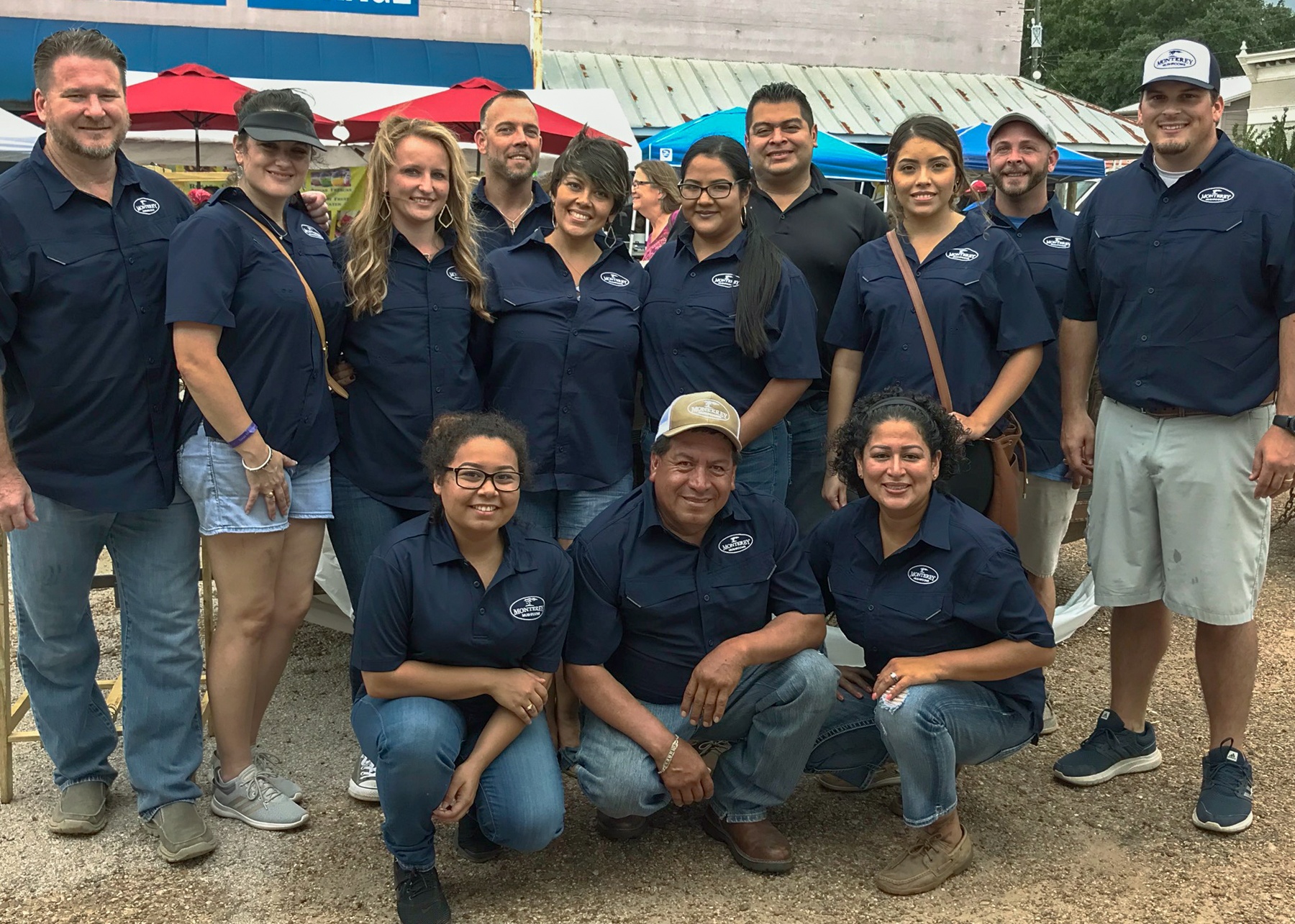 The company is proud to employ nearly 700 Texans, many of which who came here from other states and countries including Mexico, Ecuador, El Salvador, Honduras, Nicaragua and the Philippines. The farm is the largest employer in the city of Madisonville and works hard to create a culture where people want to work.
The operations manager [and Texas A&M College of Agriculture alumnus], Jeremy Glenn, and his team were happy to be there. "These are hard-working people who are dedicated and loyal," Glenn said. "We have a core group of people at Monterey who have been working here for 25, 30 years. We have multiple generations, grandparents, their children and grandchildren working for us. We take a lot of pride employing families from the community."