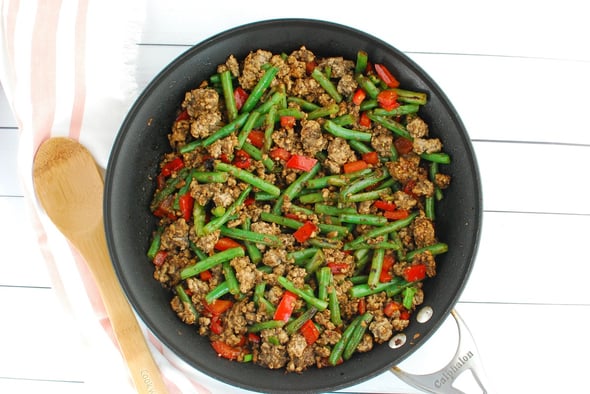 Add some variety to your kitchen with this mouthwatering Ground Pork Stir Fry with mushrooms and green beans recipe. This dish is filling, spicy, and gives your body so much fuel.
This recipe puts a twist on the traditional Chinese cuisine, using ingredients such as our finely chopped mushrooms, ground pork, chili garlic sauce, crushed red pepper, with the perfect mix of vegetables, flavorful spices, soy sauce, and more.
Thank you to Chrissy Carroll for this delicious recipe!