This Mediterranean and Lebanese-inspired creation is chili at its finest. Fresh produce, robust Aleppo pepper and your favorite red wine give it a strong base that'll have you scooping the pot for more. Don't be intimidated by the number of ingredients in this chili recipe. While the list looks lengthy, it includes a lot of common spices or items in a typical kitchen. Notice that there's no meat in this chili! That's because the beans, diced veggies and savory mushrooms give this meatless recipe the same flavor profiles as most meats.
Thank you to Chef Toni for sharing this fantastic recipe.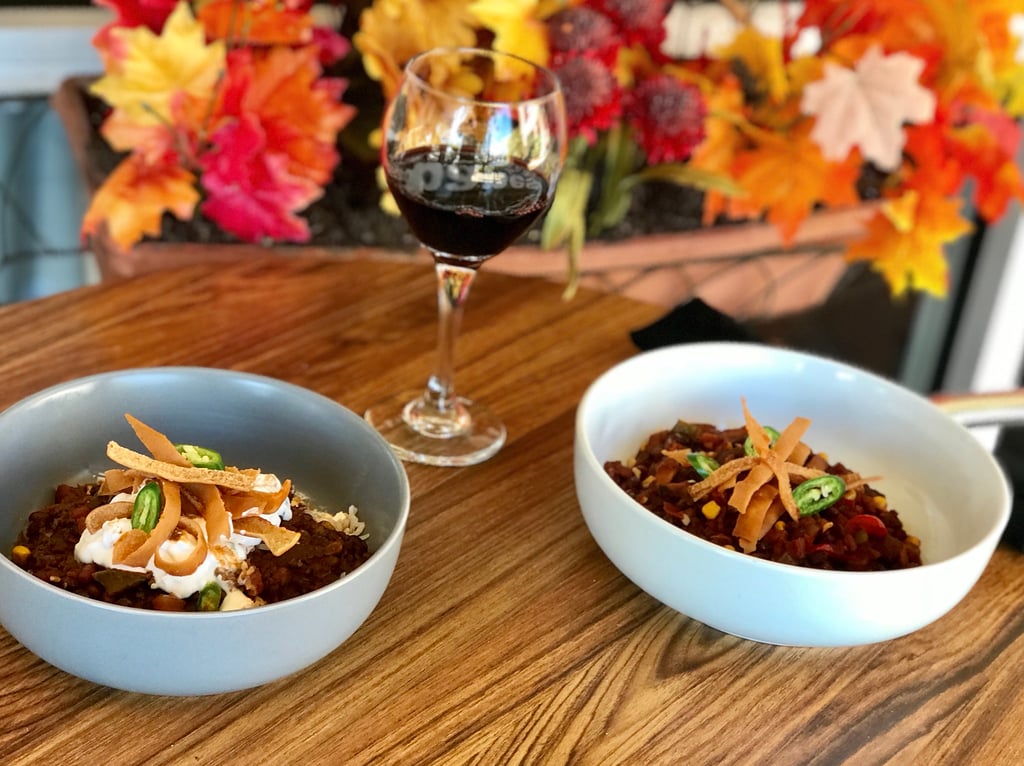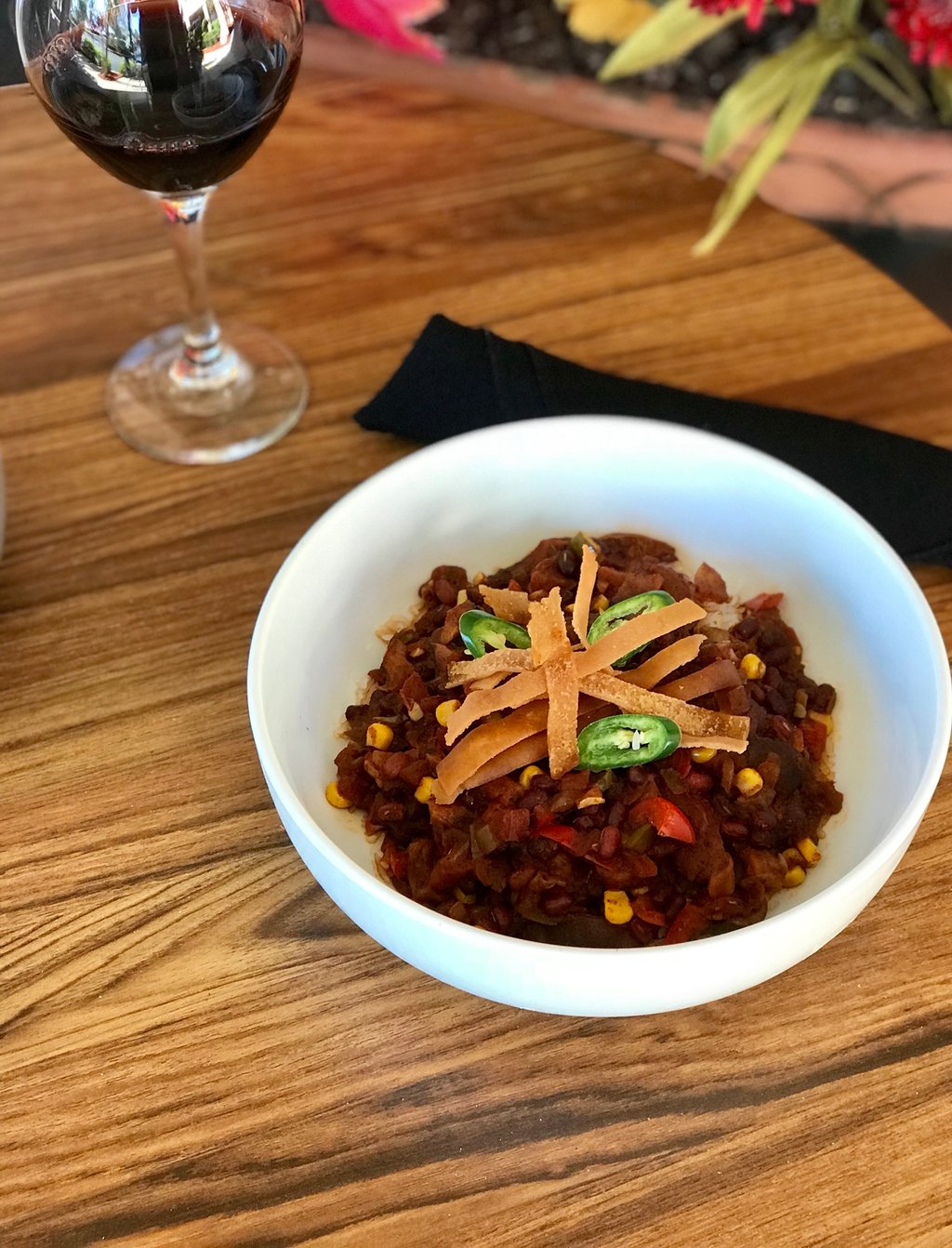 "Food is not just something that keeps us alive, it literally encompasses our lives and memories." — Chef Toni Elkhouri
Thank you to Chef Toni for this recipe. Toni Elkhouri is a James Beard Foundation Blended Burger Project participant.