January and February have come and gone and still not all of us have stuck to our new meal plan… Luckily, March offers us an opportunity to try again! From Meatless Monday to Friday Lent, it's the perfect time to prioritize lighter meals and move a little closer to adopting a plant-based diet.
Regardless of the motivation behind your goal, reducing your meat intake can undoubtedly help you cut back on extra calories and fat when replaced with healthy alternatives.
Whether you're only devoting one day a week to vegetarianism or you're kickstarting a new plant-forward diet, here are seven easy meatless recipes— featuring one of America's favorite fungi: the Portabella mushroom.
1. Portabella Lasagna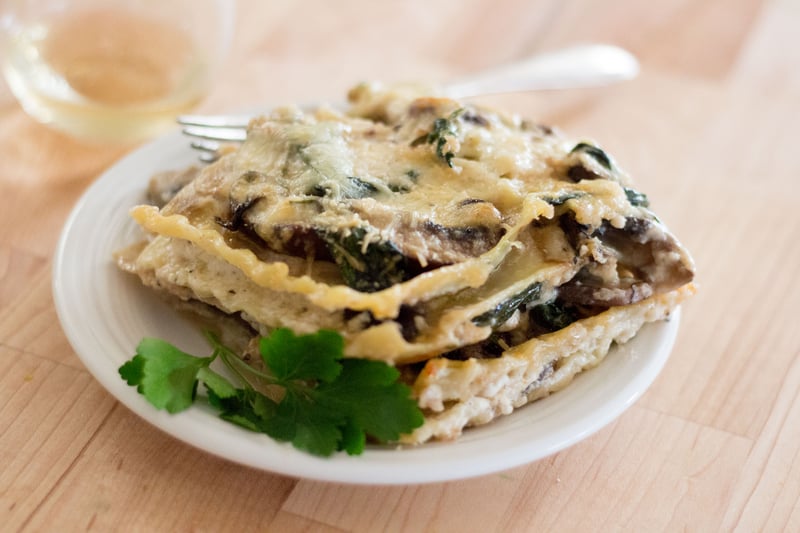 Going meatless doesn't mean you can't enjoy a hearty meal. This thick lasagna is sure to scratch your "comfort food" itch, thanks to its thick and filling Portabella mushrooms. But unlike traditional lasagna, this meat-free recipe swaps the tomatoes for a butter-based spinach and Parmesan "béchamel" sauce. The savory umami and creamy cheese sure make one satisfying and irresistible combo!
2. Portabella Enchiladas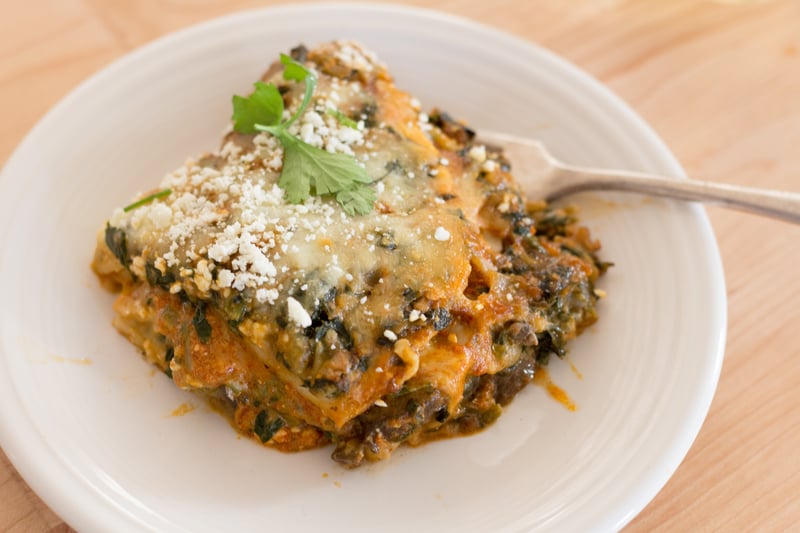 When that Mexican food craving hits, indulge it! These meat-free enchiladas have all the same ingredients you'd expect— from your soft tortillas, spinach and cheese to your favorite enchiladas sauce. The only difference is, instead of your usual beef, this meatless recipe uses thickly-sliced Portabellas as a seamless substitute. Topped with fresh cilantro— who could say no?
3. Portabella Marsala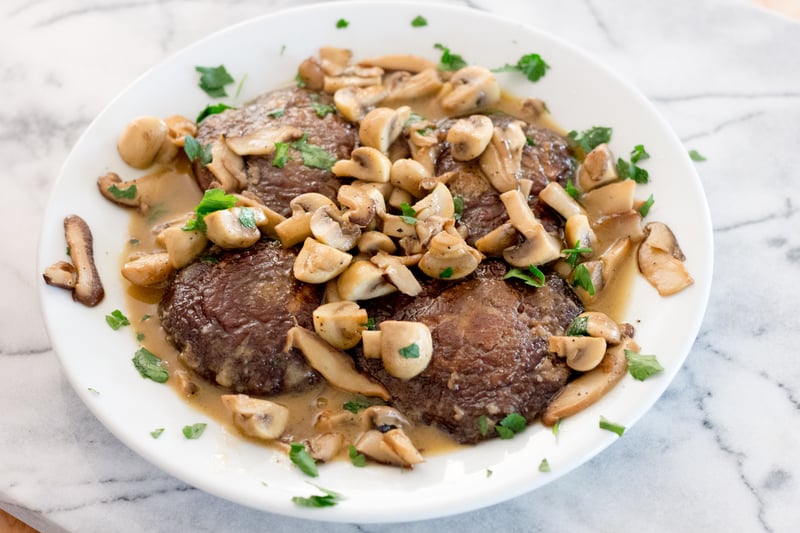 Wine's vegetarian, isn't it? You betcha. Pour yourself a glass of magnificent Marsala as an "apéritiff" while you whip up the quick and easy white sauce. The white grapes and smokey base make this vino a wonderful pairing with your Shiitake, Portabella and White mushrooms— the shining stars behind your chicken replacement in this meat-free recipe.
4. Portabella Mushroom Philly Cheese"steak"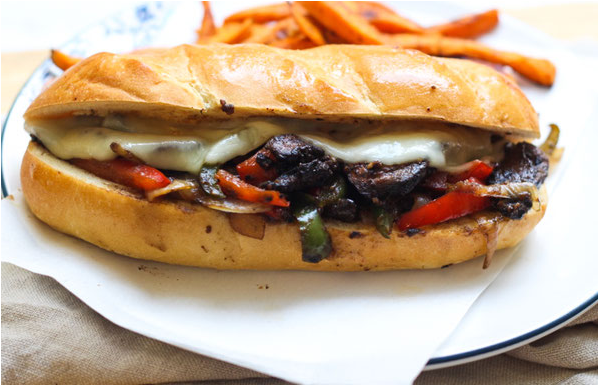 No more Philly steak takeout... But who says you have to go without? Grab your cast iron skillet and cook up some tender Portabella mushrooms to replace your favorite steak. Toss in your onion and pepper, add the same seasoning, sauce and herbs you love and slather that bad boy with cheese.
Thank you to Homemade Nutrition for sharing meat-free beauty!
5. Portabella Burger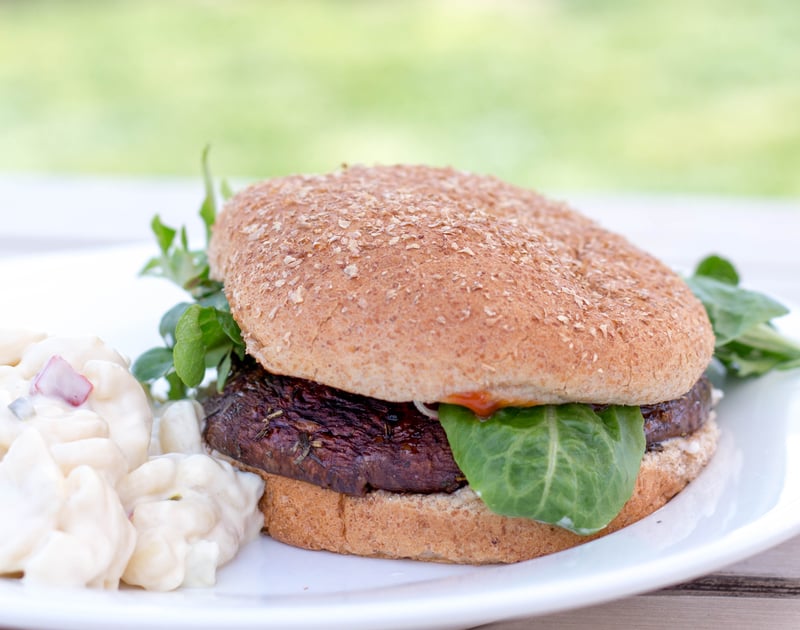 It's only when you can't have meat that you crave a thick, savory burger, isn't it? Well don't count burger night out just yet. With the right marinade, Portabella mushroom caps can taste a lot like a beef patty. They even have that same meaty texture. This meat-free recipe uses Worcestershire and soy sauce to give the caps their flavor, sliding inconspicuously in between a bun. Is your mouth watering yet? You're not the only one!
6. Portabella Pizza Caps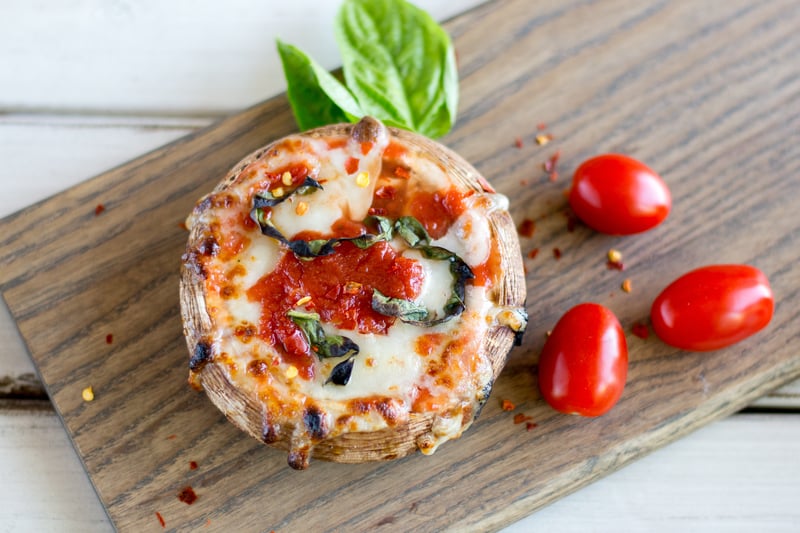 There's nothing like a meat-lover's pizza, but what if you skipped the Pepperoni this Lent? While you're at it, ditch the crust. Before you think we've lost our minds, check out these Portabella pizza caps, which are basically mini mushroom pies stuffed with decadent cheese. Simple yet satisfying— and a lot fewer calories!
7. Portabella Fajitas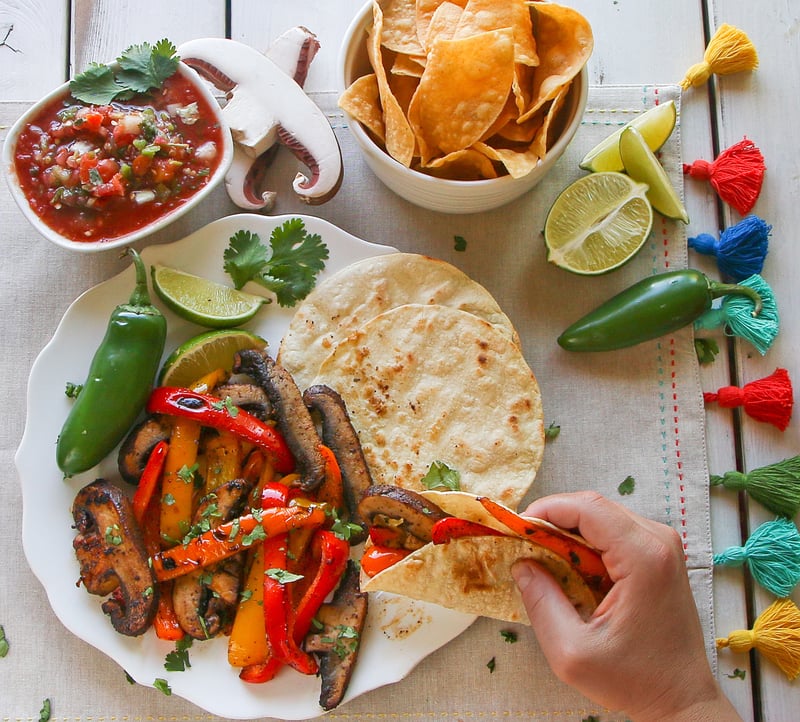 #FridayFajitas! Portabella mushrooms can be sliced just like chicken strips to imitate the meaty base of this Mexican staple. Sizzle up some peppers and onion in a zesty taco seasoning and add your go-to fixings, like salsa, shredded cheese, sour cream, guac. No one will even notice you skipped the meat.
More Filling Mushroom Favorites
Portabellas are an amazing meat substitute for their wide, thick body and deep, robust taste. But they're not the only mushroom that can stand up against beef, chicken and pork.
Check out these other savory meatless recipes, featuring Baby Bellas, Shiitake and White mushrooms.
If you're looking for more flavorful, healthy dinner options with fresh fungi, download our More Flavor, Less Guilt Cookbook. This virtual cookbook is full of quick and nutritious meals that skip the meat, not the flavor.