Sometimes, you're just in the mood for mushrooms! There's something about that savory, umami mouthfeel you can't quite get with any other food.
When you're looking for a good mushroom recipe, you really want something unique: inventive without being too much work in the kitchen and delicious without being too high-calories or fattening.
We're here to share some of our best received recipes — the cream of the mushroom crop from our creative cooks at Monterey. Enjoy the highest-trafficked recipes on our blog. And, please, let us know what you whip up!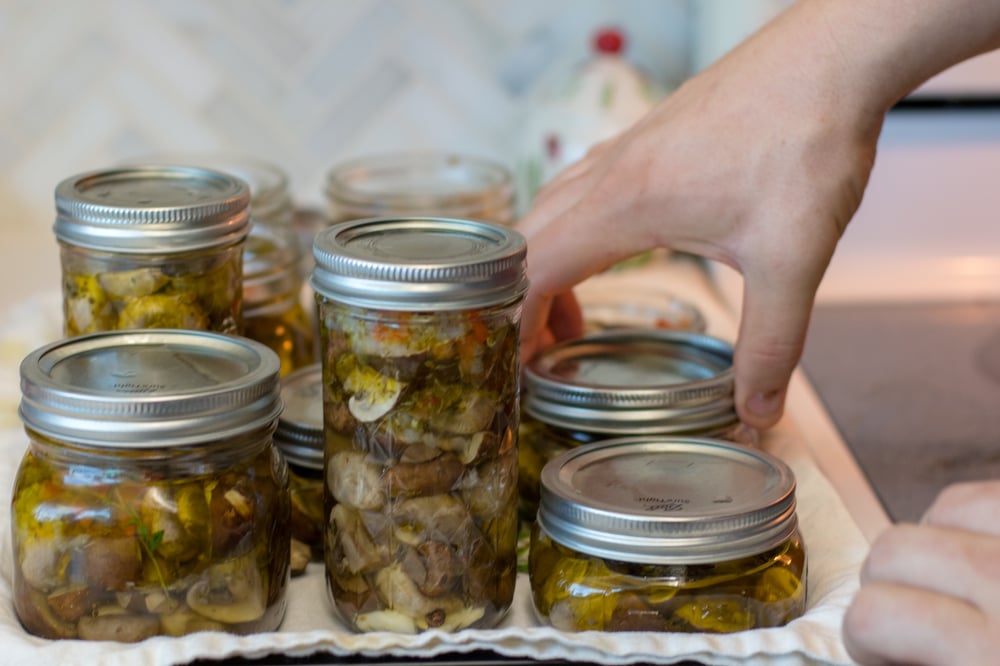 There's nothing like fresh mushrooms — but with the average shelf life of fresh fungi being 7 days from the time it hits the grocery shelves to when they need to be eaten, we don't always have the freshest mushrooms on hand. That's where preserving mushrooms can help.
By marinating mushrooms and sealing them in mason jars, you can store them in a dark, temperature-controlled space for up to one year. That way, you always have savory mushrooms — without needing to hit the grocery store. Marinated mushrooms make great cold salad toppers, can easily be sautéed, roasted, microwaved or even grilled, and are a quick way to add flavor to your favorite dishes.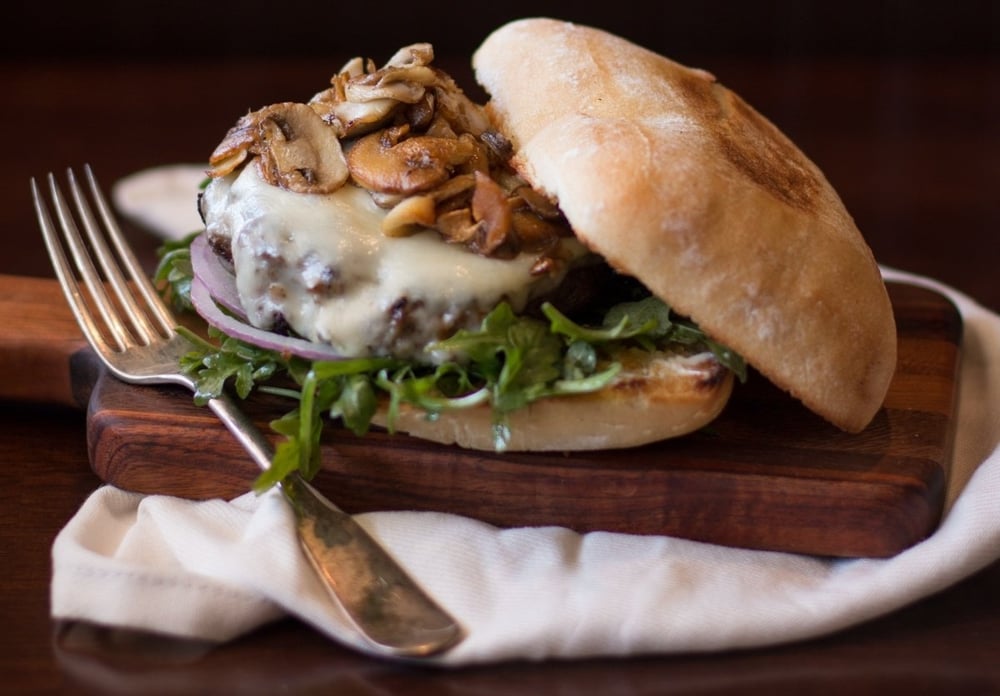 Let's be honest: burgers and mushrooms are a match made in heaven. While the mighty mushroom is often most known as a steak topper, savory sautéed Baby Bellas can add a robust taste to any BBQ platter, burgers included. Instead of prepping a fancy patty, this classic burger recipe sticks to the basics and lets the mushrooms steal the show.
The best part about this burger recipe is that you can modify it however you'd like. Choose your favorite cheese, condiments and picnic-friendly side dishes. Place it all on a warm ciabatta and serve warm and melty — the best way to enjoy a burger!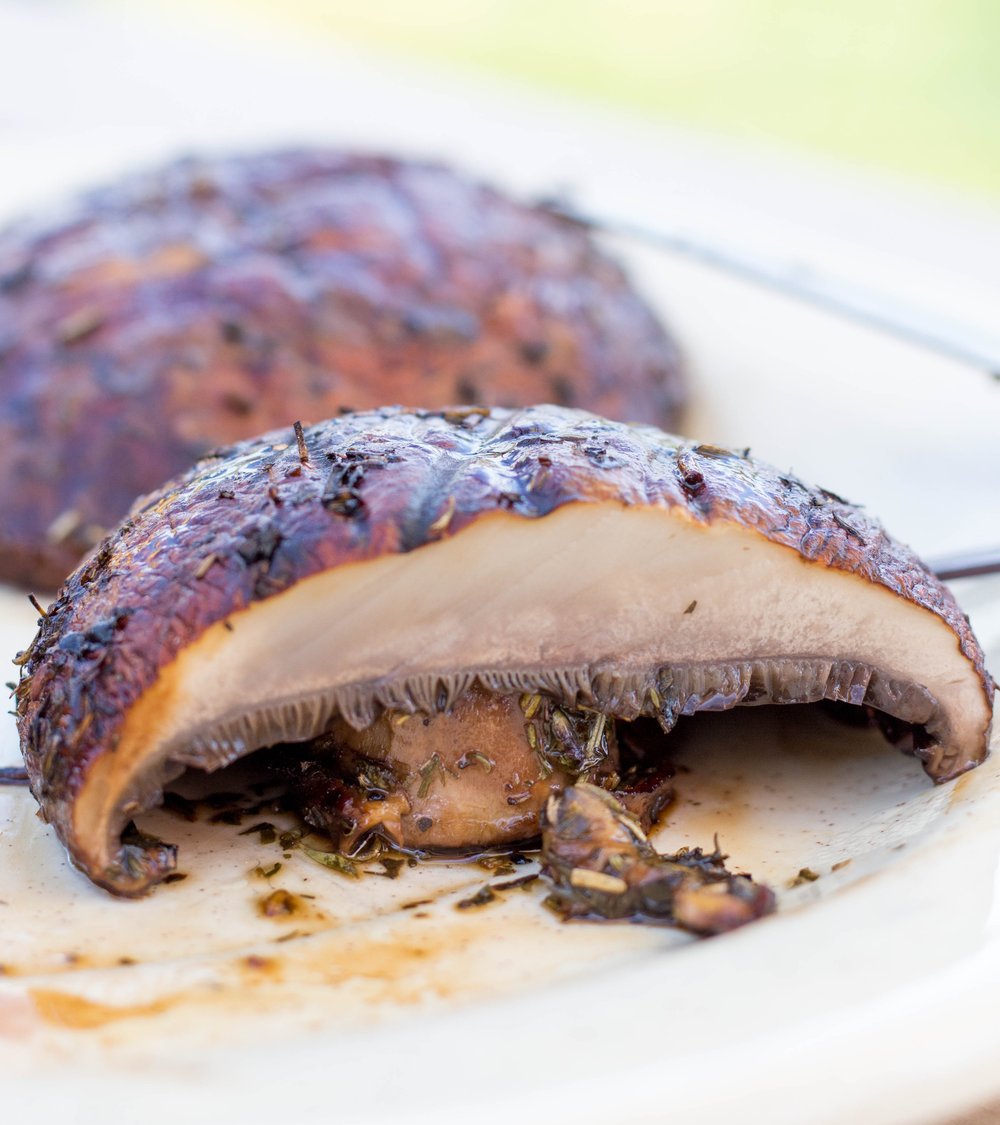 When you go to a cookout, you probably think steaks. However, not everyone is a meat-lover — and with so many delicious options at the BBQ, it can be hard to find room in your stomach for a filling Ribeye. Instead, choose a light yet satisfying Portabella mushroom steak.
Let's not overlook what "makes" the best Portabella steaks: our Monte's Homemade Mushrooms Marinade. This 5-ingredient marinade — containing extra virgin olive oil, balsamic vinegar, soy sauce, Worcestershire sauce, and Italian seasoning — makes these mushrooms juicy and delicious, just like the steaks your know and love.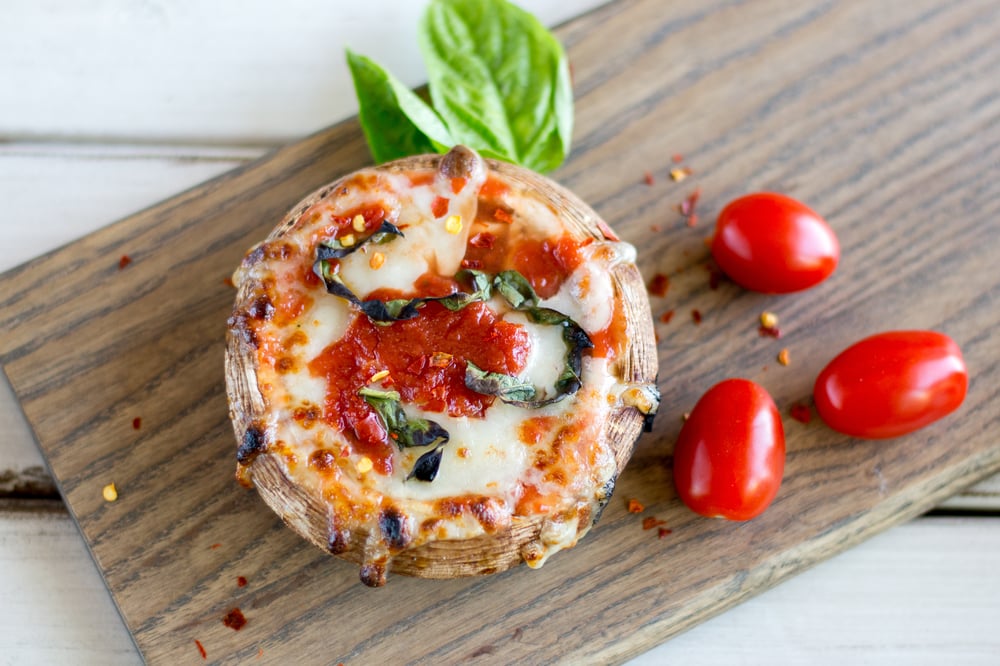 Pizza night just got a little crazy! Okay, not too crazy. Instead of a traditional pie of high-carb pizza dough, opt for a lighter, healthier choice with Monterey Mushrooms. Nest your favorite pizza toppings into Portabella mushroom caps to make your own custom mini "pizzas."
Because each cap can have its own fixings, you can really customize your pizza experience for every guest or family member. This recipe is great for kids because it's fun to assemble. Plus, you won't mind eating an extra pie or two, since the mushroom base is a guilt-free option! If you choose Monterey's High Vitamin D mushrooms, you can sneak more of this important nutrient into your diet, instantly! Really, it's pizza with a nutritious flair; the best of both worlds!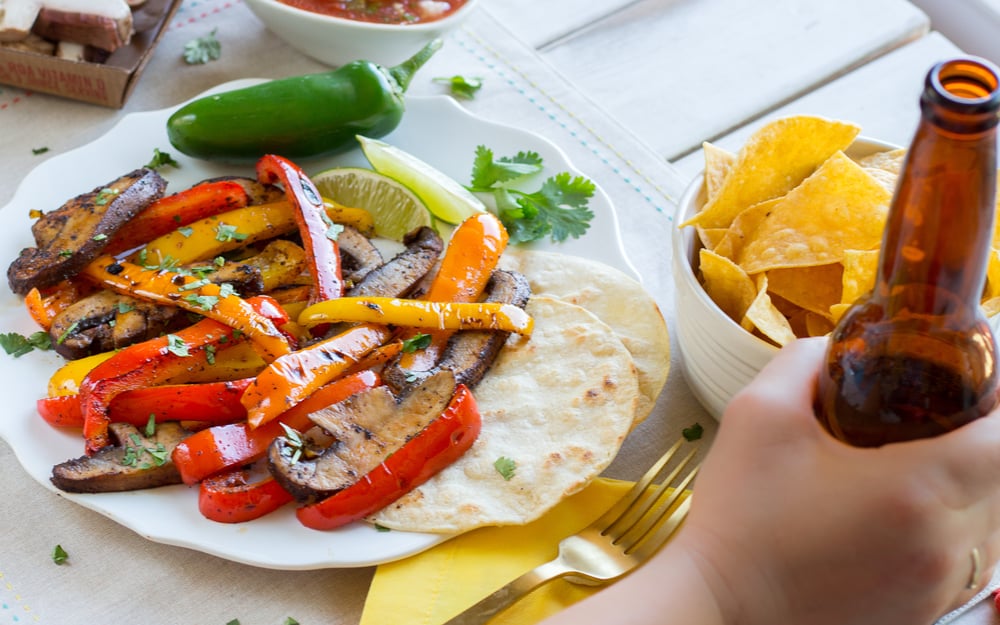 Ah, fajitas. We order them at our favorite Mexican restaurant, but how many of us think to make them at home? These meatless fajitas have the same delicious taste you love without the extra calories, fat or sodium that comes with meat-based dinners.
Best of all, we know you're busy and value your time in the kitchen. This mushroom recipe only takes 20 minutes to make. Topped with salsa, guac and cheesy goodness, you're sure to clear your plate or impress your date!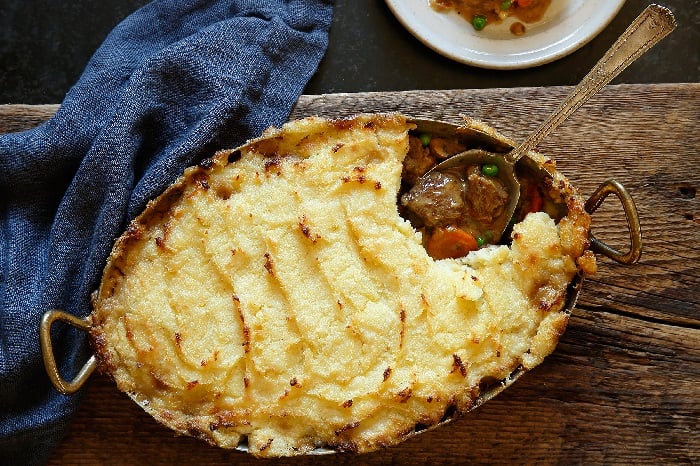 Some nights, you just need comfort food. But unless you have an old-fashioned Irish restaurant around the corner, it can be hard to find somewhere that serves a good Shepherd's pie. The good news is — if you have Guinness on hand, a bag of potatoes and some vegetables, you can create the skillet-steaming staple right at home.
The Mushroom Council and American Lamb Board worked together to create an amazing mushroom recipe, featuring fluffy mashed potatoes, savory lamb and bold Baby Bellas mushrooms. The only problem is: can you eat it all? Have no fear: leftovers are here.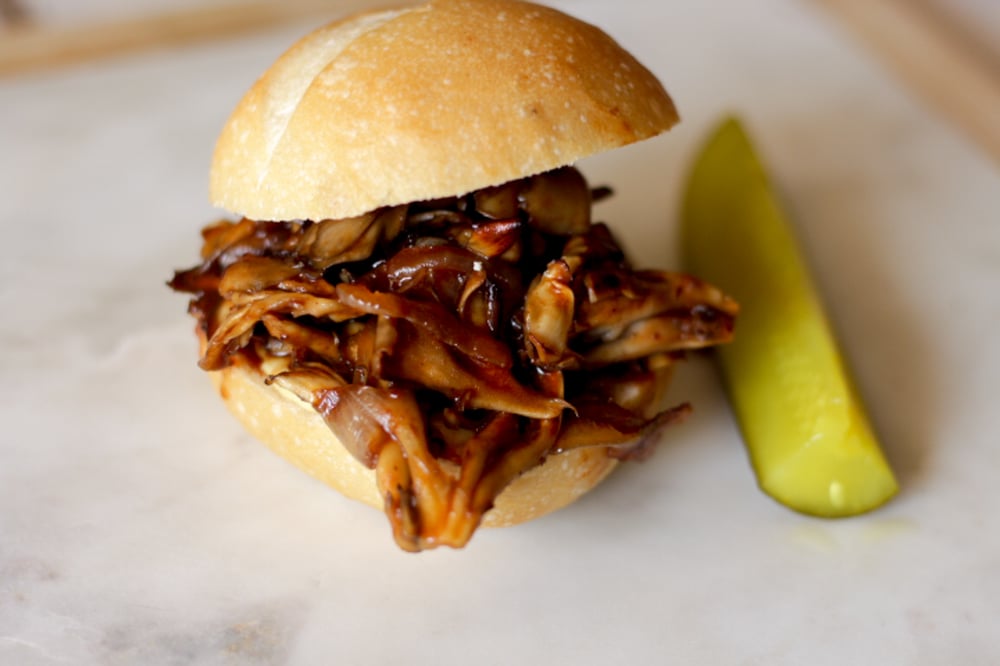 Pulled pork is great, but have you had a Maitake mushroom "pork" sandwich before? Meat-lovers everywhere are shocked by how good this vegetarian pulled pork recipe is… The Maitake mushroom has a similar texture to shaved pork — and when seasoned with your favorite BBQ sauce and a few secret ingredients, can imitate pork quite impressively.
For vegetarians who aren't a fan of jackfruit, or just for those looking to try something new and unique, get ready for one of the best pork sandwiches of your life. Share these sliders or make the perfect portion for you!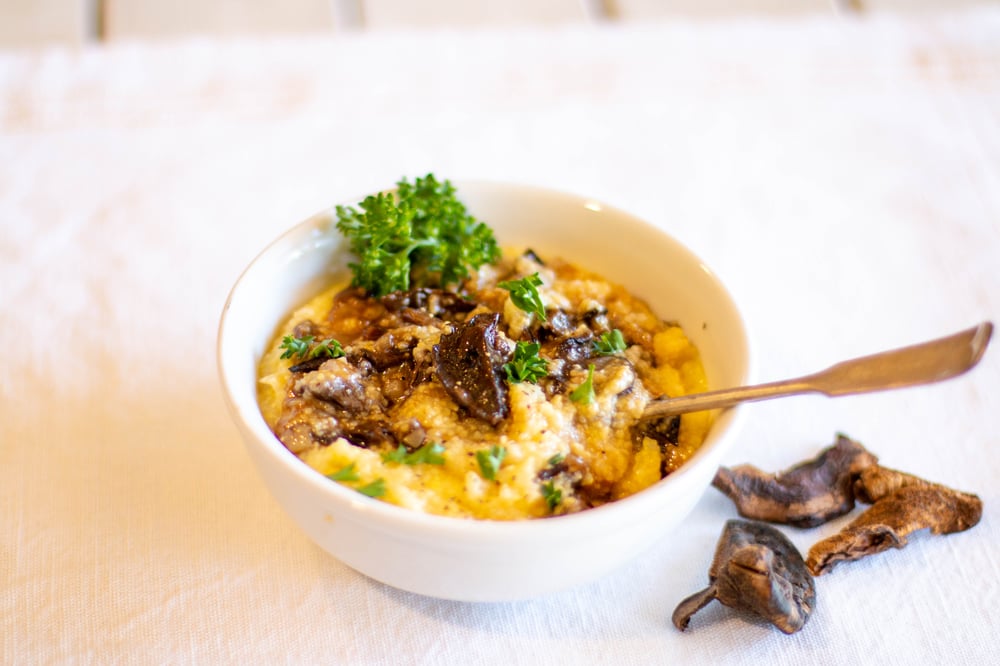 Similar to our marinated mushrooms in this recipe round-up, you can use dried mushrooms whenever you don't have fresh fungi on hand. Dried mushrooms are easy to make at home and can even be ground into mushroom powder to add to shakes and liquids for extra nutritional benefits. In this polenta, you can give new life to plain cornmeal with a little onion and dried mushrooms.
"Rehydrate" your mushrooms by simmering them for a few minutes and enjoy a quick and tasty porridge — or allow it to solidify into a loaf. From side to savory main course, this mushroom recipe made our top list for its convenience and resourcefulness!
This quick and easy butternut squash soup is sure to warm you right up! The mushrooms add an earthy and hardy taste and mouthfeel that's often missing from other squash soup recipes. While many try this recipe handy for the fall, you really can enjoy this soup all year round if you can get your hands on canned squash.
While this mushroom soup recipe is filling enough to enjoy on its own with a thick slice of Italian bread, it also makes a wonderful appetizer when served in small cups. You can even freeze the leftovers to slurp up later.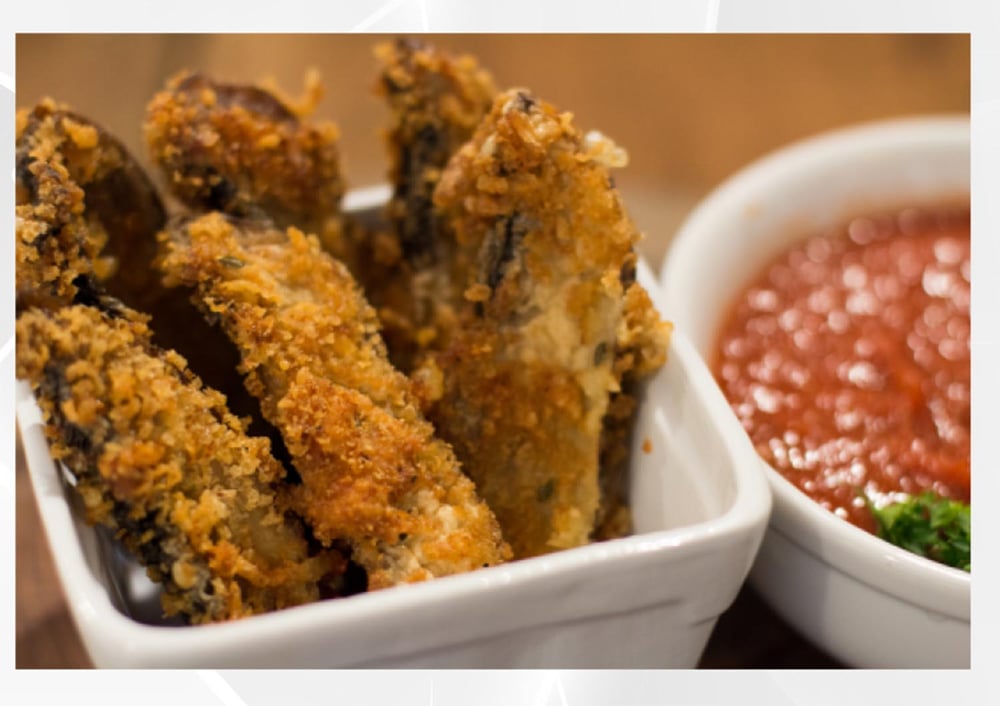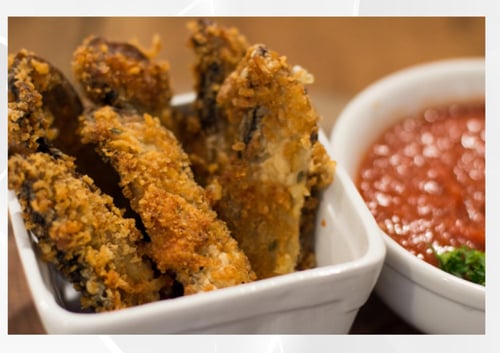 Sometimes you just want to enjoy some crispy French fries. But we don't always want the added fat and calories that come with most fast food fries! Make your own healthier fries at home using — you guessed it — mushrooms! When sliced, large Portabella caps can copy the shape of thick fried potato wedges. All they need is a little breading and you've got yourself a crispy fry, without the starch or full-feeling of potatoes.
These light, savory treats can easily fool your mind into thinking you're noshing away on salty fries, without the calories or guilt. Serve these munchable snacks for a movie night or with a tasty burger!
More Flavor, Less Guilt When Eating Mushrooms
All of these recipes have one thing in common: their flavor is only possible using mushrooms!
If these top mushroom recipes have you feeling inspired, you'll love our other recipes too. Download our More Flavor, Less Guilt ebook to enjoy 15 flavorful, healthy mushroom recipes.