No matter if you're on a Whole 30, Paleo, gluten-or dairy-free diet, this clean-ingredient mushroom soup is the perfect recipe for those who excluding certain food groups. But don't be alarmed, we didn't give up any flavor when developing this recipe. We blend this smooth, but like to add in some thinly sliced mushrooms to add texture and mushroom umaminess. This basic soup recipe can be easily adapted to your preferences. Consider adding cream, swapping red wine for white, topping with other herbs, etc. This soup is flexible, heathy and satisfying!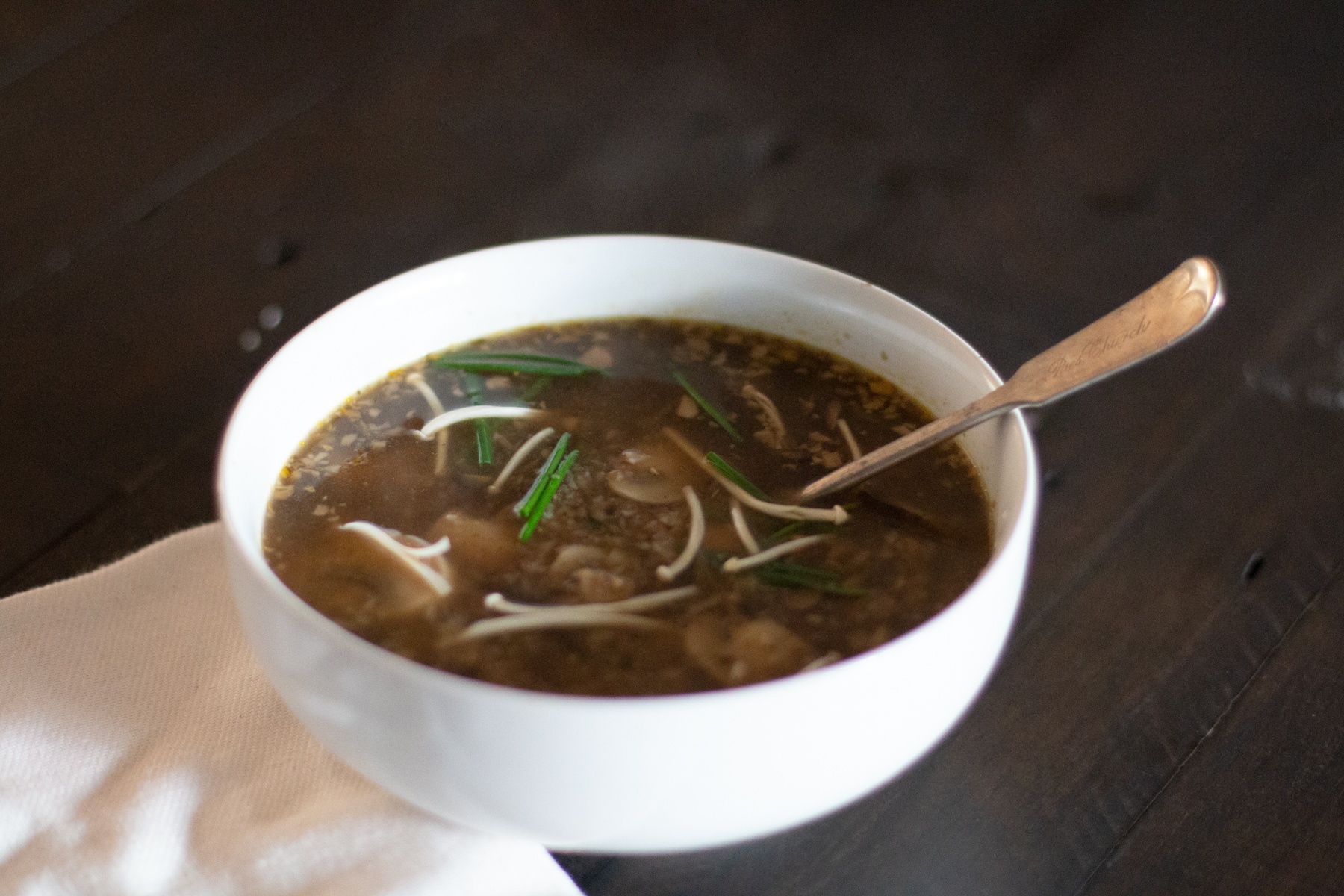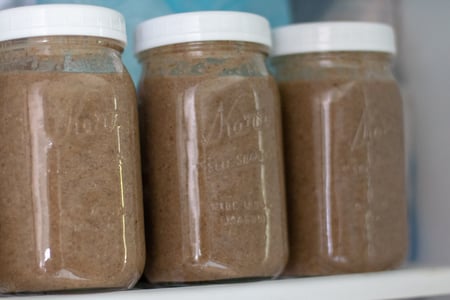 Nothing is better during the chilly or downright cold weather of winter than a meal filled with hot, satisfying goodness. Better yet, if it is quick and easy to prepare, delicious, and nutritious, it will become a favorite for you and your family. That is why you should bookmark this homemade mushroom soup recipe before you read any further!
Mushrooms are one of the most nutritious foods. The nutrient-packed profile of our favorite fungi makes it a true superfood. With Vitamin D, high fiber, B Vitamins— Riboflavin, Niacin, and Pantothenic Acid— Potassium, Selenium, Copper, and Ergothioneine, using mushrooms as the main ingredient for a hot bowl of savory soup just makes sense. Plus, they are low in calories, which makes them the dieter's best friend. So even if you are following a restricted diet such as Whole 30, Paleo, gluten- or dairy-free, mushrooms are a nearly perfect food since they fit into these and most other diets.
The fabulous fungi are quite unlike other "diet" foods. Why? They are delicious! White mushrooms have a mild earthy flavor and can be added to just about any recipe, while Brown mushrooms, such as Baby Bellas, aka criminis, are more hearty with a robust umami flavor. Any recipe with either White or Brown mushrooms is certainly filled with goodness!
This recipe for heavenly homemade mushroom soup combines your choice of Brown or White mushrooms— or a combination of both— with the rich, smoky flavor of Shiitake mushrooms and other clean ingredients. It is a one-pot meal delivering both taste and nutrition. Watch this 30-second video to see just how quick and easy it is to make this delicious homemade mushroom soup!