You may have a friend or family member who boldly defends, "I don't like mushrooms!"
Most people who aren't a fan of mushrooms boil their disinterest down to texture. They have this misconception that all mushrooms are slimy and avoid them like the plague.
But there's not a single edible mushroom that's slimy (unless they're past their expiration date!). Different varieties have unique tastes and textures that can be used to enhance a meal or mimic other foods, without many even realizing they're there!
Spark intrigue in the kitchen by experimenting with ways to prepare mushrooms differently than your everyday Baby Bella sauté. Even those who hesitate at the word "mushroom" might think twice.
1. Chicken, Beef or Pork Alternative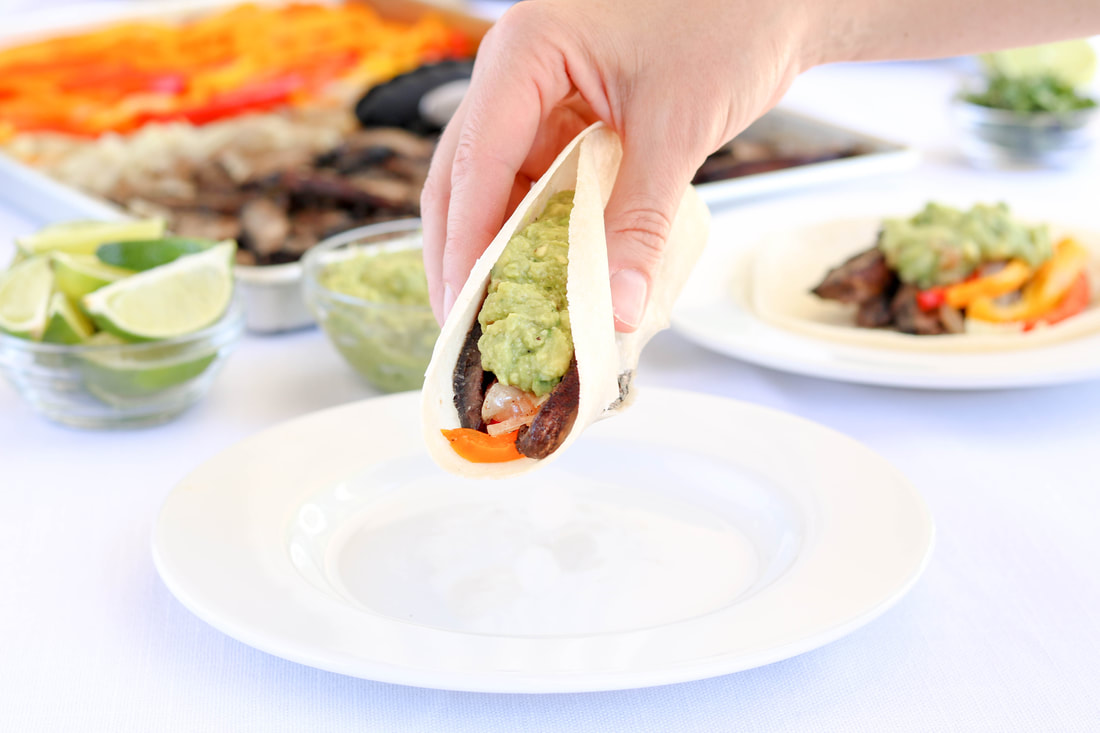 Perhaps one of the best ways to serve your mushrooms is in lieu of meat. That's right— completely swap out the meat for mushrooms as a replacement for chicken, beef or pork.
That's because mushrooms already have a meaty texture and a bold umami flavor that reminds you of the mouthfeel of these common meats. For instance, the Maitake mushroom makes a great substitute for pulled pork, seasoned and complemented with coleslaw and all. Portabellas, on the other hand, can be marinated and cooked to mimic chicken breasts in a creative marsala recipe. Or you could skip the beef in your lasagna and sub in Baby Bellas or Ports. We're telling you, it's hard to tell the difference.
Here are a few more meatless recipes that use mushrooms instead!
2. Blended with Ground Meat
Did you know that mushrooms can be finely diced and mixed with everyday ground meat to reduce your caloric and fat intake, to replace the need for salt or to sneak extra vitamins and antioxidants into your diet? Whether it's a 70/30 blend in a chili or pot pie where mushrooms command the flavor or a 40/60 blend in meat-heavy tacos or sloppy Joes, it's as easy as blend, cook and serve.
Try this Blended Turkey Burger or our Lamb & Mushrooms Blended Meatballs to experience the full potential of "The Blend" for yourself. They integrate pretty seemingly into the meat!
Learn more about why more people are calling themselves "Blenditarians" here.

3. Veggie Burgers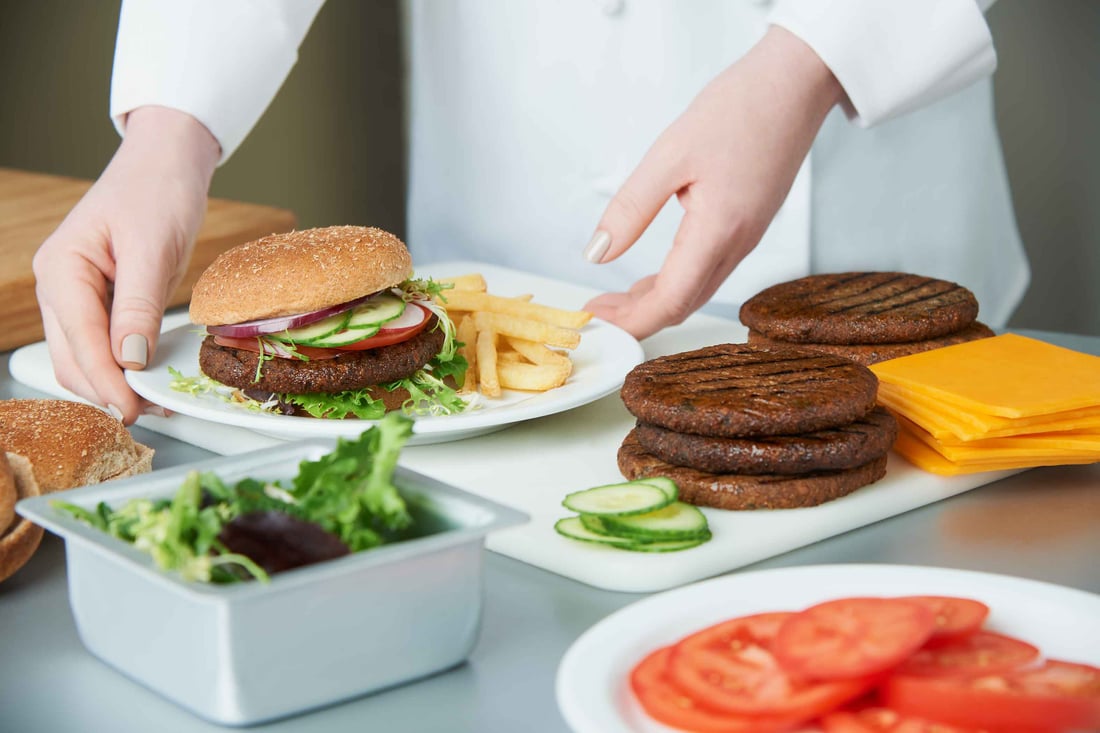 Instead of blending diced mushrooms in with meat, you could ditch the meat completely and stick to purely veggie burgers. Some folks grill up a plump Portabella and sandwich that right between two buns and are done. Others may blend up some beans and mushrooms to make a vegetarian patty of their own. Either way, you can still enjoy the summer cookout all the same.
4. Jerky or Bacon
Meat lovers sure love sizzling up bacon on the stovetop or tearing into a flavorful, dried jerky. Surprisingly, mushrooms can be served as meatless versions of both. From this amazing Shiitake Mushroom Jerky to King Trumpet Bacon, the earthy, smooth texture of many wild mushrooms makes them ideal for these types of bites.
And don't forget that mushrooms need not steal the whole show alone. You can mix them into many popular vegetarian dishes to get the meat taste without the meat! These Roasted Brussel Sprouts with Baby Bella Bacon Bits are the perfect example.
5. Scallops or Calamari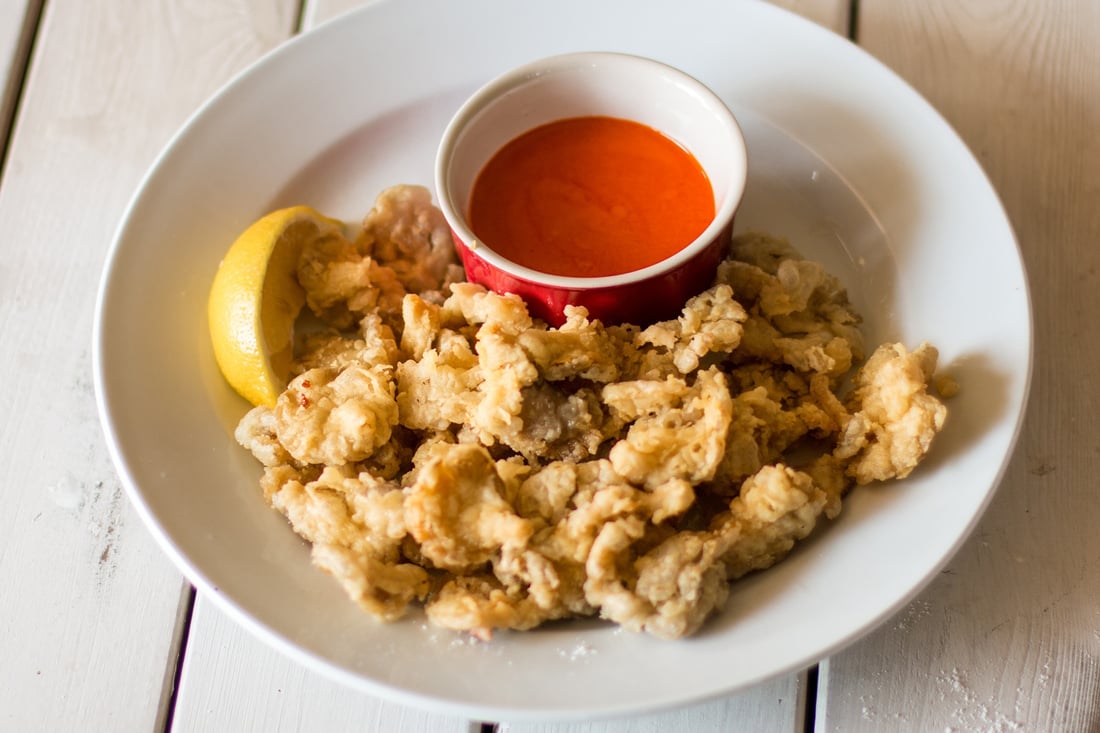 Other wild mushroom varieties do a terrific job imitating firm fish dishes. For instance, Oyster mushrooms make a convincing calamari while Trumpet mushrooms can be served like scallops with rich brown butter and thyme.
Other types of mushrooms can be served complementary on top of many popular fish platters. These Spicy & Sweet Glaze Woodear Mushrooms, for instance, are reminiscent of onions on steak. And Chanterelles pair excellently with breaded fish and rice.
6. Bowls or Pizza Crust
Portabella caps are wide-rimmed, large mushrooms that are often "stuffed" with delightful combos. In this recipe, they're filled with ground beef and a fiesta mix while in this Mushroom Council favorite, they're used as bowls for a winter salad. Talk about interesting ways to prepare mushrooms!
Really, you can use your imagination for what to fill a Portabella with. Another recipe on our blog includes a sausage and walnut stuffed Port, but there are tons of mushroom bowl recipes floating online! They're even commonly used in lieu of bread to make mini pizza bites.
7. Drinks
YES, mushroom drinks. Two of our favorite cocktails using mushrooms are the Mushroom Manhattan and the Mushroom Martini— both of which infuse fungi into the liquor before serving. Of course, they can be garnished with a fresh or dried mushroom too! This a surefire way to impress guests with a new idea.
Cook Your Mushrooms Right, Every Time!
We promised you tips on not only serving your mushrooms, but also cooking them. Here's our best advice for cooking fungi, from sautéing and roasting to microwaving and grilling.
Don't forget to ensure the mushrooms you cook are always fresh with these preparation tips as well.
Want More Ideas for Cooking with Mushrooms?
Of course you do!
Download our digital More Flavor, Less Guilt cookbook for some interesting mushrooms recipes. You can expect to see Blended Mushroom Meatloaf, Chili & Mushroom Loaded Baked Potatoes and much more!